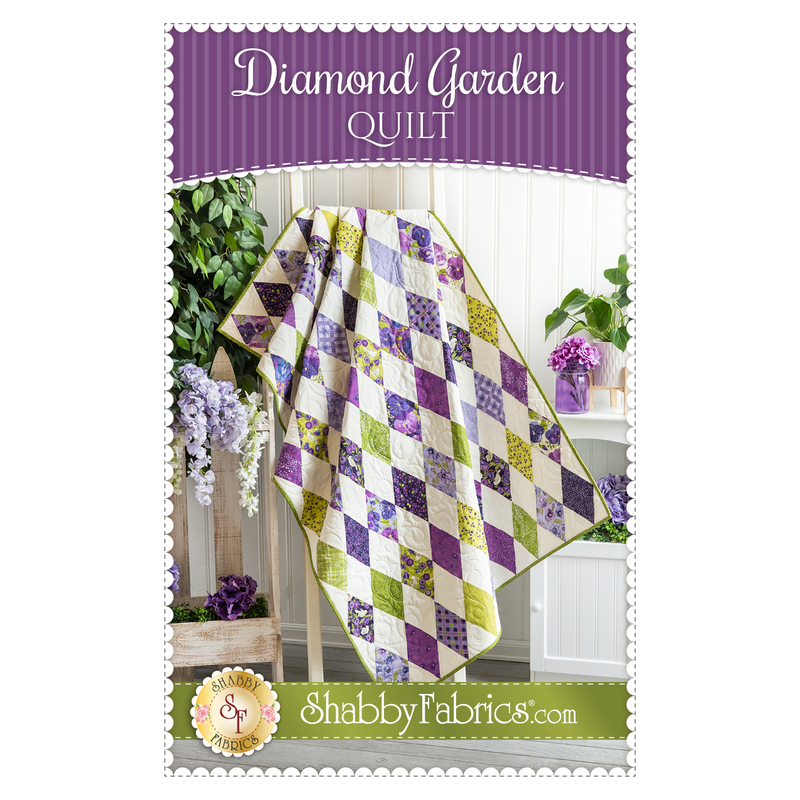 Diamond Garden Pattern - PDF Download
THIS PRODUCT IS A PDF DOWNLOAD that must be downloaded and printed by the customer. A paper copy of the pattern will not be sent to you.
Bring your flowers inside with the Diamond Garden Quilt Pattern! Enjoy the splendor of vibrant blooms that really pop from the white background. Quilt finishes to approximately 46-1/2" x 72".

PLEASE NOTE! This quilt requires the Creative Grids 60 Degree Mini Diamond Ruler.
Reg.
$12.00
Sale
(Loyalty members earn $0.36)
You Save
$12.00

(Loyalty members earn $0.36)
To order 1/2 yard, enter 0.5