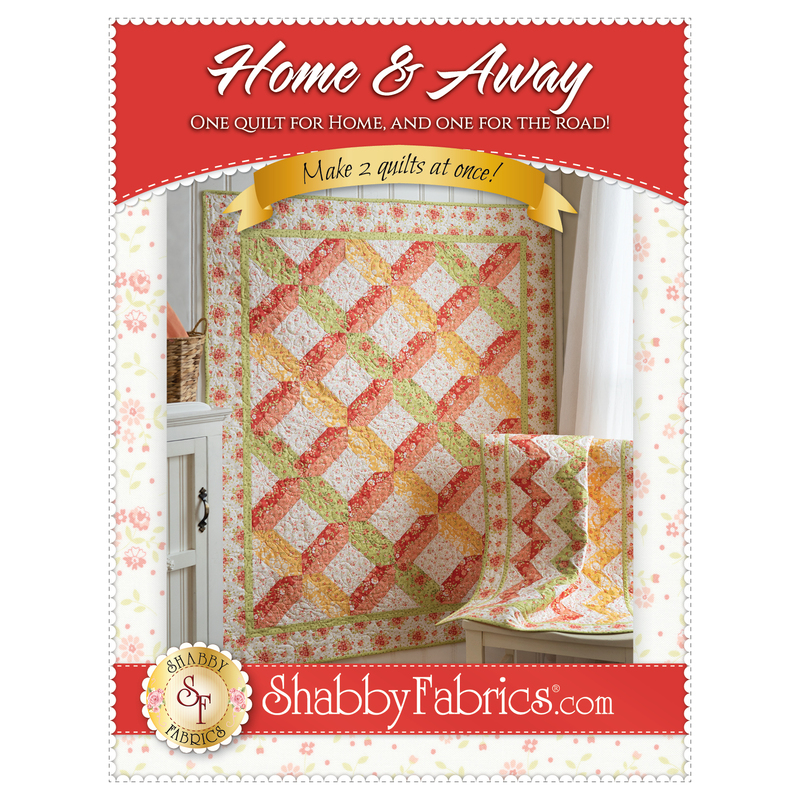 Home & Away Pattern - Makes 2 Quilts!
Any parent of a toddler knows that little ones love their special blanket: dragging it all over the house, cuddling up with it on the couch, refusing to sleep without it...But what do you do when you leave the house? We've come up with a clever solution: one quilt for home and a smaller, coordinated version for on the go! The larger quilt is great for a crib or bed, while the smaller quilt is the perfect size to tuck into a diaper bag, car seat, or backpack - making it great for running errands, trips to Grandma's house, or even that first time away at camp. Now your little one can feel safe and secure both Home & Away!

Pattern includes instructions for both quilts. Home quilt finishes to 46 1/2" x 58 1/2", Away quilt finishes to 26 1/2" x 36 1/2".