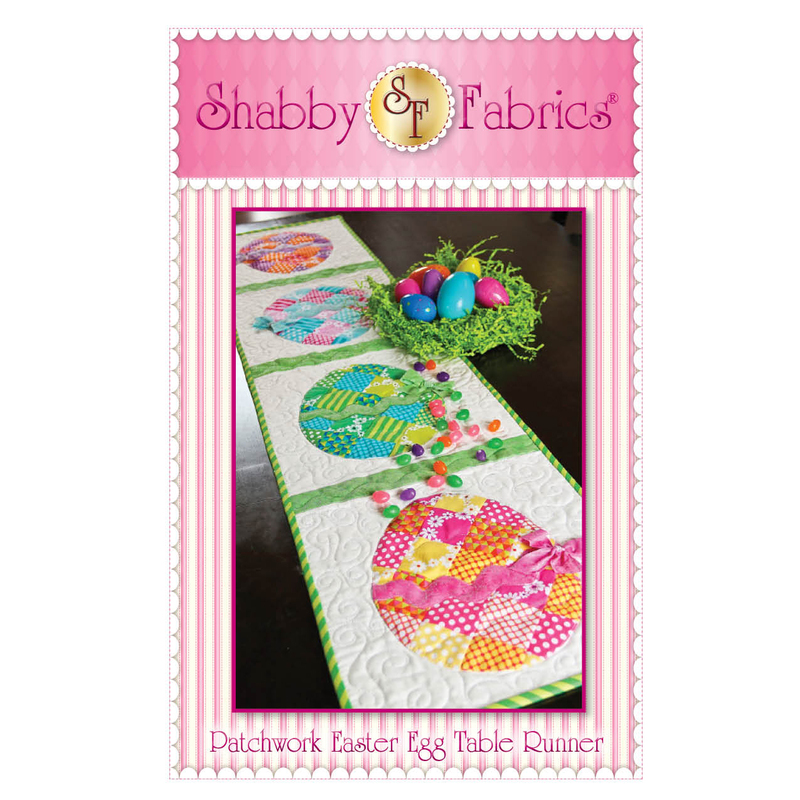 Patchwork Easter Egg Table Runner - PDF Download
THIS PRODUCT IS A PDF DOWNLOAD that must be downloaded and printed by the customer. A paper copy of the pattern will not be sent to you.
Add some sparkle to your Easter table with this darling Easter Egg Runner! This pattern shows you to make this quick and easy project featuring patchwork eggs and glitter accents. Finished size is12 1/2" x 53". Designed by Jennifer Bosworth of Shabby Fabrics.
This product does not count toward the $75 free U.S. Shipping.
Reg.
$12.00
Sale
(Loyalty members earn $0.36)
You Save
$12.00

(Loyalty members earn $0.36)
To order 1/2 yard, enter 0.5