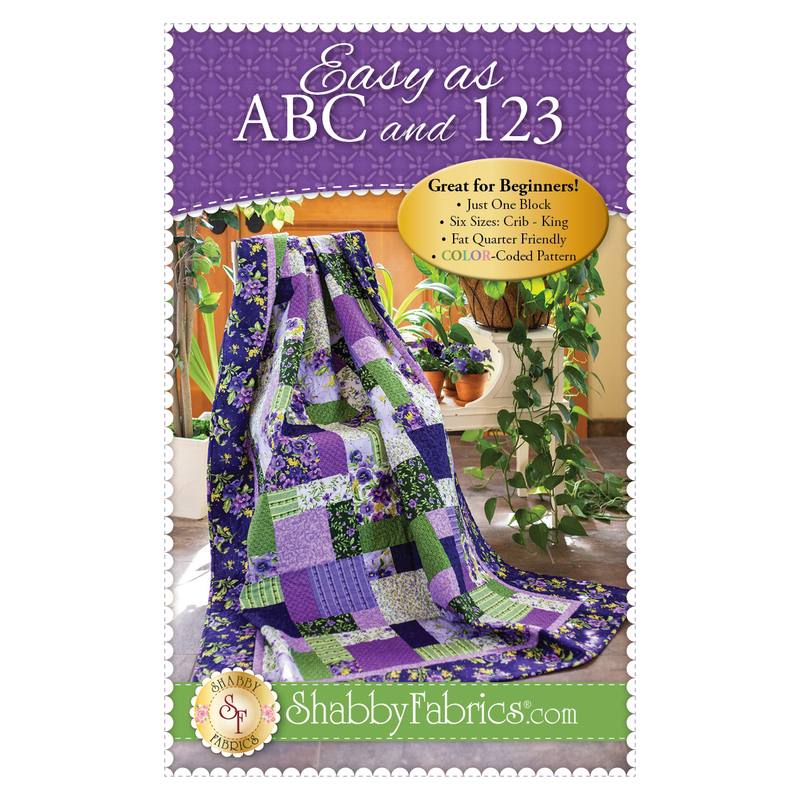 Easy as ABC and 123 - PDF Download
THIS PRODUCT IS A PDF DOWNLOAD that must be downloaded and printed by the customer. A paper copy of the pattern will not be sent to you.
An excellent choice for a beginner project, Easy as ABC & 123 is a color-coded, fat quarter friendly pattern which uses just one block to create an intriguing design. Instructions for six sizes are included: Crib (35" x 53"), Lap (57" x 75""), Twin (78" x 96"), Full (88" x 97"), Queen (99" x 99"), and King (108" x 108"). This Shabby Fabrics pattern was designed by Jennifer Bosworth.
This product does not count toward the $75 for free shipping.
Reg.
$12.00
Sale
(Loyalty members earn $0.36)
You Save
$12.00

(Loyalty members earn $0.36)
To order 1/2 yard, enter 0.5