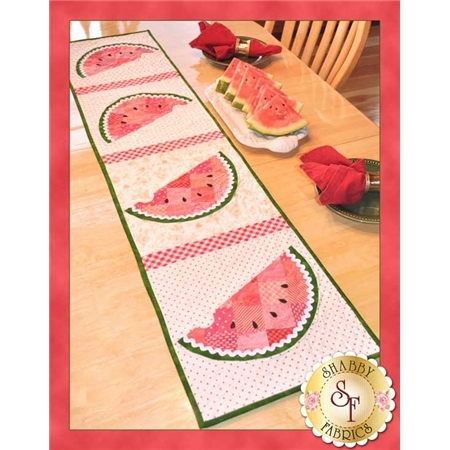 Patchwork Watermelon Table Runner Pattern
Want to make life easier? Click here to order the kit!

Yum! This watermelon-themed runner is perfect for summer! Designed by Jennifer Bosworth of Shabby Fabrics, this design features patchwork - a great way to use up scraps! - and applique. Pattern includes all instructions for the 12 1/2" x 53" runner. Add the Olfa 45mm Rotary Cutter below for precision cutting!