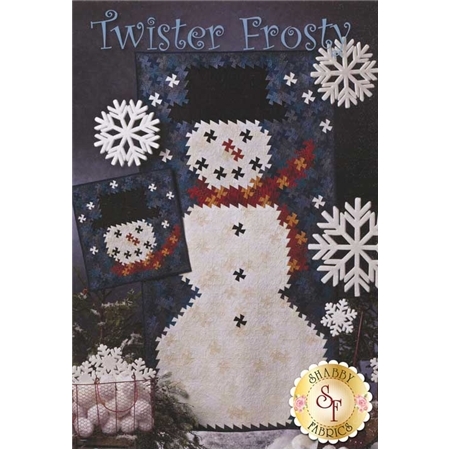 Twister Frosty Pattern
Create this adorable snowman using the Primitive Pinwheels template. Instructions for three versions are included with this pattern: 19" x 19" Small Snowman Head, 33 1/4" x 33 1/4" Large Snowman Head, and 38 1/2" x 71 3/4" Full Body Quilt.
PLEASE NOTE: The Primitive Pinwheels Pattern & Template is NOT included in the pattern, but is
necessary
for completion of the quilt.
$9.98
To order 1/2 yard, enter 0.5