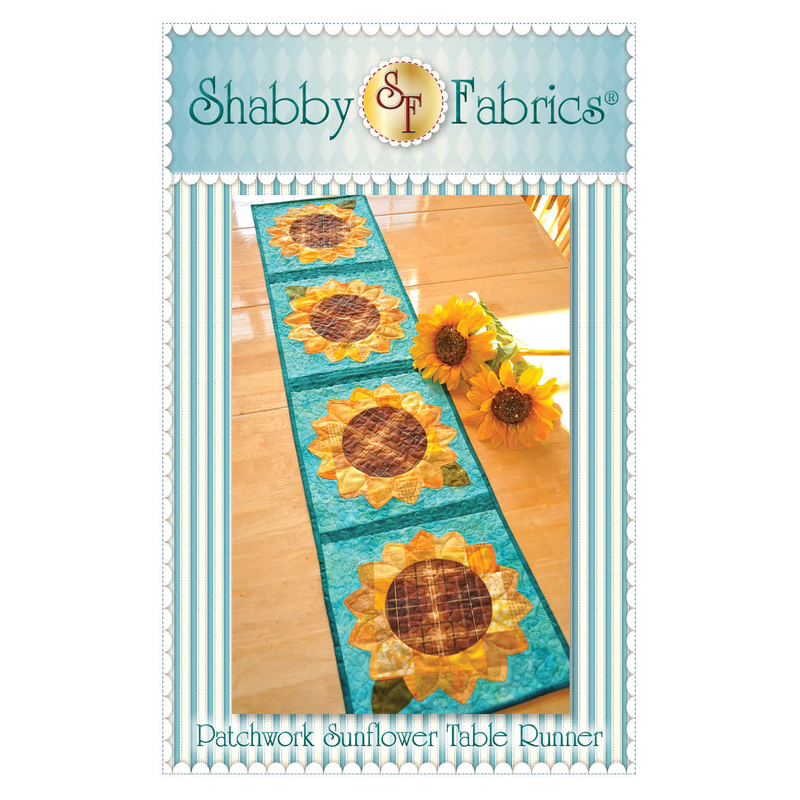 Patchwork Sunflower Table Runner - PDF Download
THIS PRODUCT IS A PDF DOWNLOAD that must be downloaded and printed by the customer. A paper copy of the pattern will not be sent to you.
Add some cheer to your summer table with these lovely sunflowers! Designed by Jennifer Bosworth of Shabby Fabrics, this design features patchwork - a great way to use up scraps! - and applique. Pattern includes all instructions for the 12 1/2" x 53" runner.
This product does not count toward the $75 free U.S. Shipping.
Reg.
$12.00
Sale
(Loyalty members earn $0.36)
You Save
$12.00

(Loyalty members earn $0.36)
To order 1/2 yard, enter 0.5