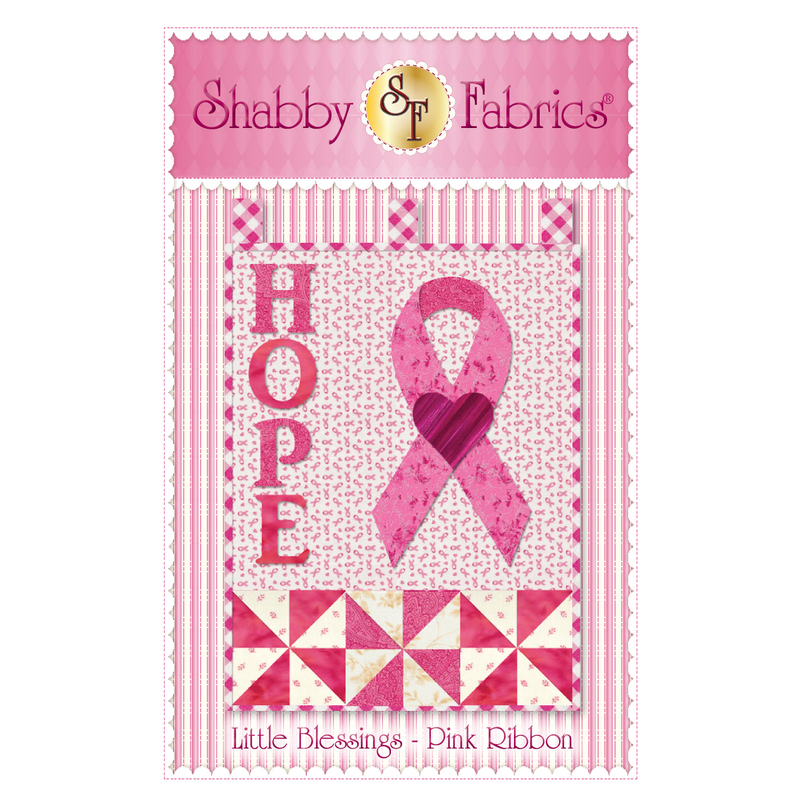 Little Blessings - Pink Ribbon - PDF Download
THIS PRODUCT IS A PDF DOWNLOAD that must be downloaded and printed by the customer. A paper copy of the pattern will not be sent to you.
Show your encouragement of those affected by breast cancer with this special wallhanging design by Jennifer Bosworth of Shabby Fabrics. This pattern is for the Pink Ribbon design. The purchase of this pattern supports breast cancer research.
This product does not count toward the $75 free U.S. Shipping.
Reg.
$12.00
Sale
(Loyalty members earn $0.36)
You Save
$12.00

(Loyalty members earn $0.36)
To order 1/2 yard, enter 0.5