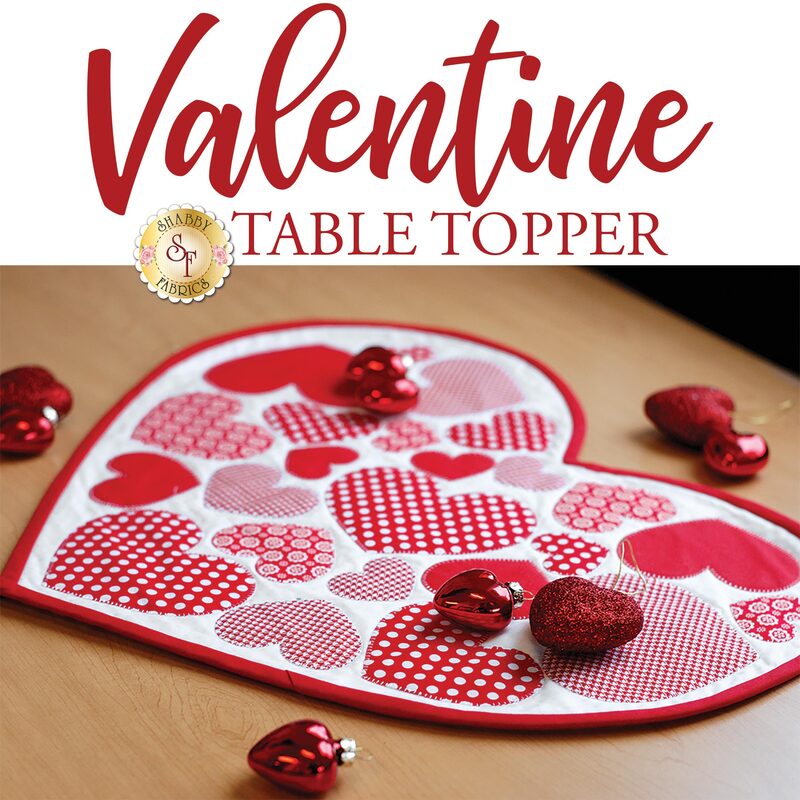 Valentine Table Topper Pattern
Add a little love to your table with this adorable Valentine Table Topper! This heart shaped topper is filled with multiple sizes of adorable appliqued hearts. Finishes to approximately 17" x 20½".
Love the laser heart shapes? Check out all of our new laser cut applique shapes here!
$9.50
To order 1/2 yard, enter 0.5