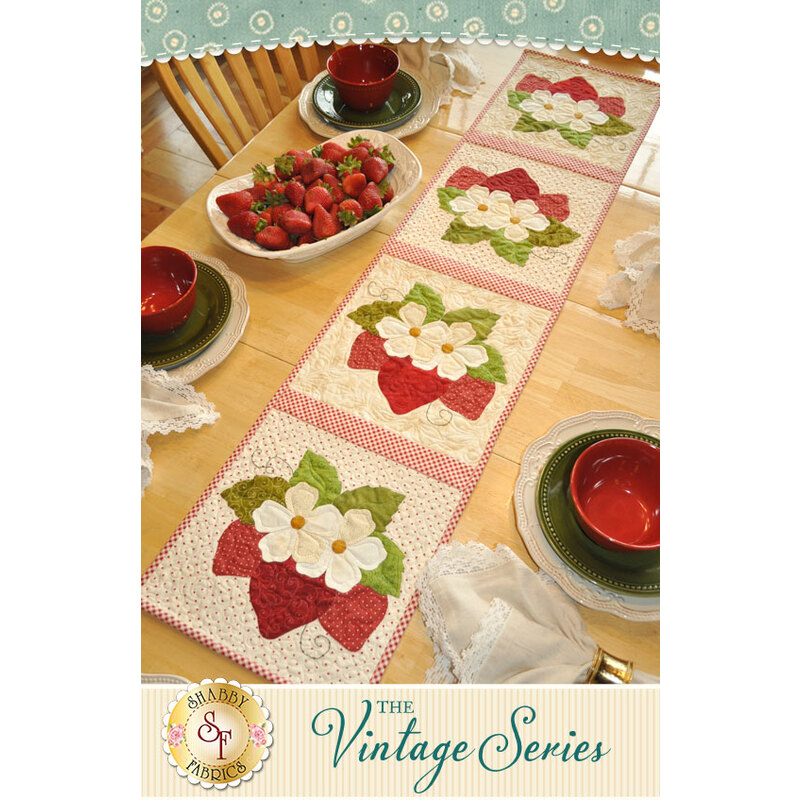 Vintage Series Table Runner - June - Pattern
Full Set of 12 patterns available here - buy all 12 and save 10%!
Decorate your home all year long with a beautiful table runner from The Vintage Series by Jennifer Bosworth of Shabby Fabrics. This pattern is for the June design. Table runner measures approximately 12 1/2" x 53".
$9.50
To order 1/2 yard, enter 0.5