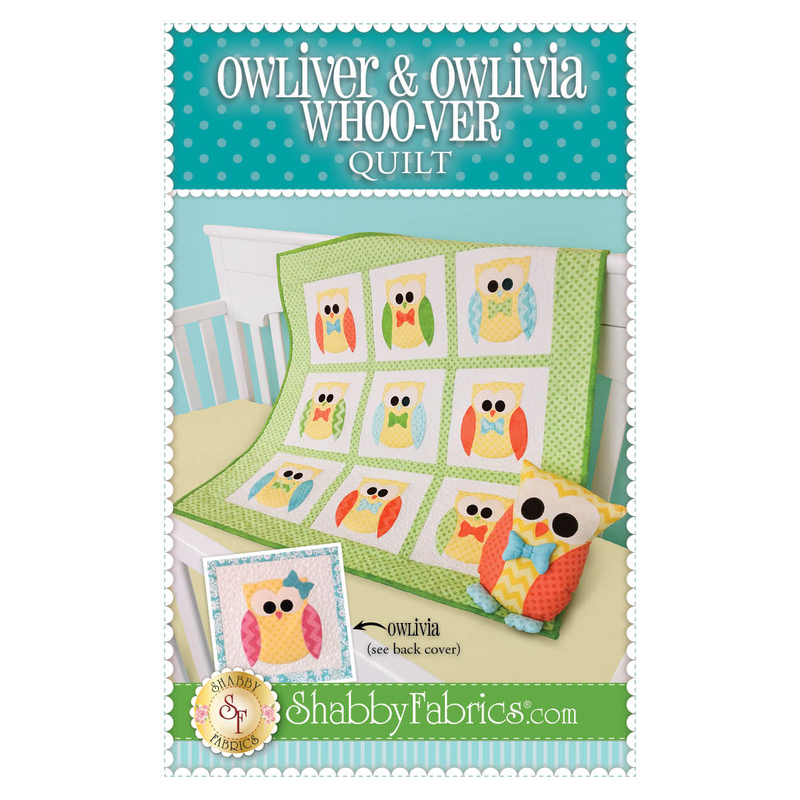 Owliver & Owlivia Whoo-ver Quilt Pattern
Say "'Owl' always love you!" with this adorable quilt! Choose to make "Owliver" or "Owlivia" Whoo-ver depending on whether you want a quilt for a boy or girl. This Shabby Fabrics original pattern includes all instructions and diagrams needed to complete this darling 32½" x 32½" wall hanging.
Would you like a matching accent pillow that your child can carry with them? Add the Owliver & Owlivia Whoo-ver Pillow Pattern below.