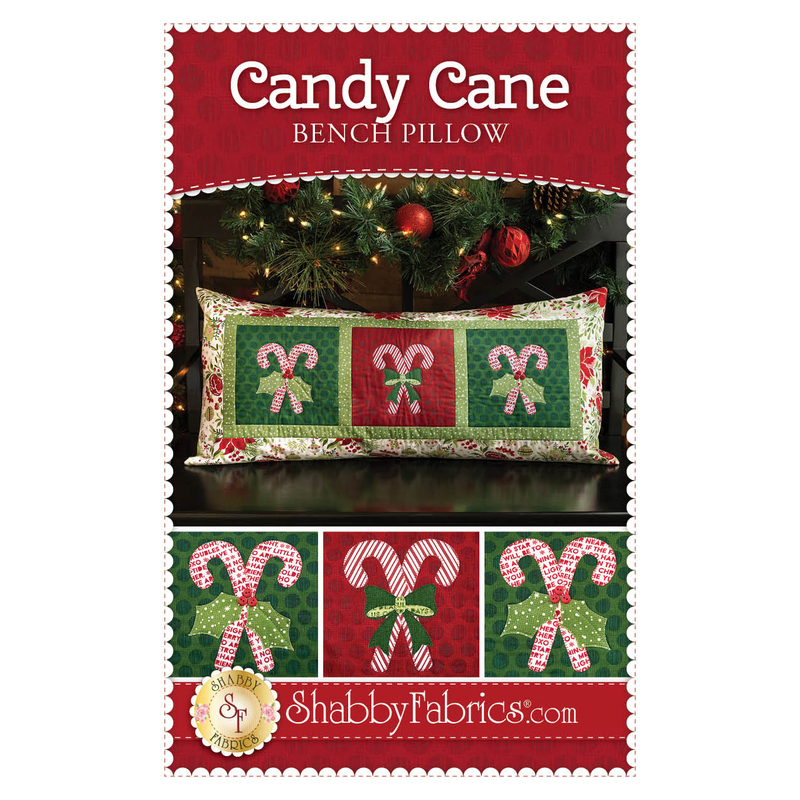 Candy Cane Bench Pillow Pattern
Spread holiday cheer with this adorable bench pillow! This Shabby Exlusive was made using our Shabby Shapes. Finished size is approximately 16" x 34". Pattern includes diagram and instructions to complete the pillow.

Looking for the perfect thread to stitch down your laser-cut applique pieces? Try the invisible MonoPoly thread in combination with The Bottom Line thread! These can be added separately below.

Love the Candy Cane and Holly Shabby Shapes? Check out all of our laser-cut applique shapes here for your next fun applique project!

Follow along with Jennifer in the video below for additional tips on making the Candy Cane Bench Pillow!