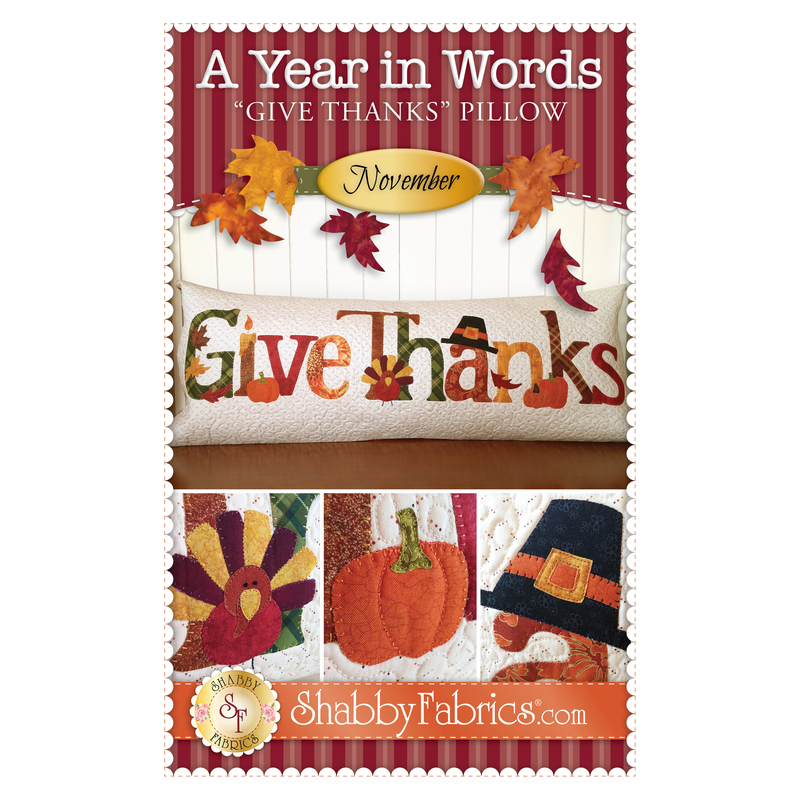 A Year in Words Pillows - Give Thanks - November - PDF Download
THIS PRODUCT IS A PDF DOWNLOAD that must be downloaded and printed by the customer. A paper copy of the pattern will not be sent to you.
Add a charming touch to your home with this "Give Thanks" pillow from the A Year in Words Pillows! This Shabby Exclusive measures 3 FEET LONG x 15" high and has an envelope backing making the pillow form interchangeable.
This product does not count toward the $75 for free shipping.
Reg.
$12.00
Sale
(Loyalty members earn $0.36)
You Save
$12.00

(Loyalty members earn $0.36)
To order 1/2 yard, enter 0.5