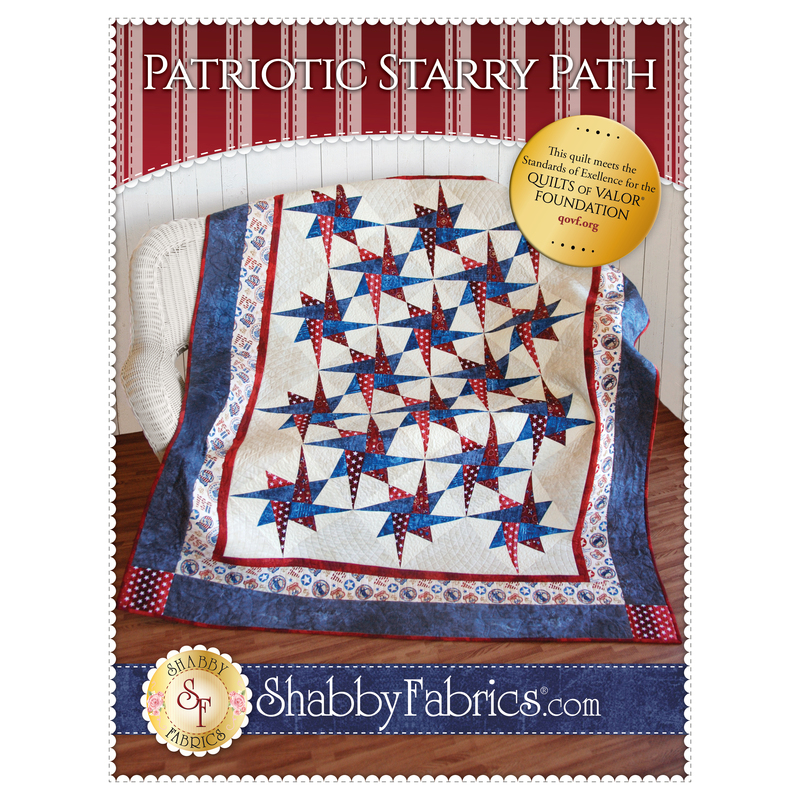 Patriotic Starry Path Quilt Pattern
Decorate your home with this striking quilt or better yet, honor a service member by presenting this beautiful, patriotic keepsake. Finishing to 55" × 68", this quilt meets the standards of the Quilts of Valor Foundation® to be an official Quilt of Valor®.
This quilt REQUIRES the Starry Path Template Set from Marti Michell in order to create the blocks.
$12.00
To order 1/2 yard, enter 0.5