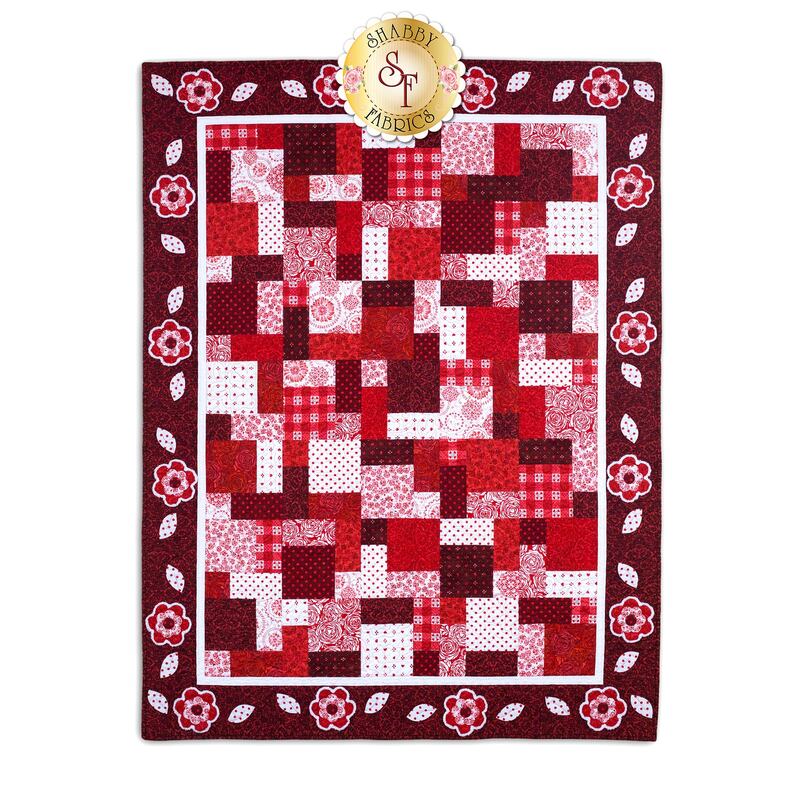 Patchwork Garden Quilt Pattern - Sugar Berry
Want the kit instead? Click HERE!
Gorgeous reds and whites truly shine in the intricate fabrics and beautiful applique designs of the Patchwork Garden Quilt in Sugar Berry fabrics! This simple pattern is perfect for displaying the fabrics of your favorite collection, or for creating a sweet gift for a friend or family member! This eye-catching quilt is sure to be admired wherever it is displayed!

Quilt measures approximately 59½" x 77½".
$12.00
To order 1/2 yard, enter 0.5