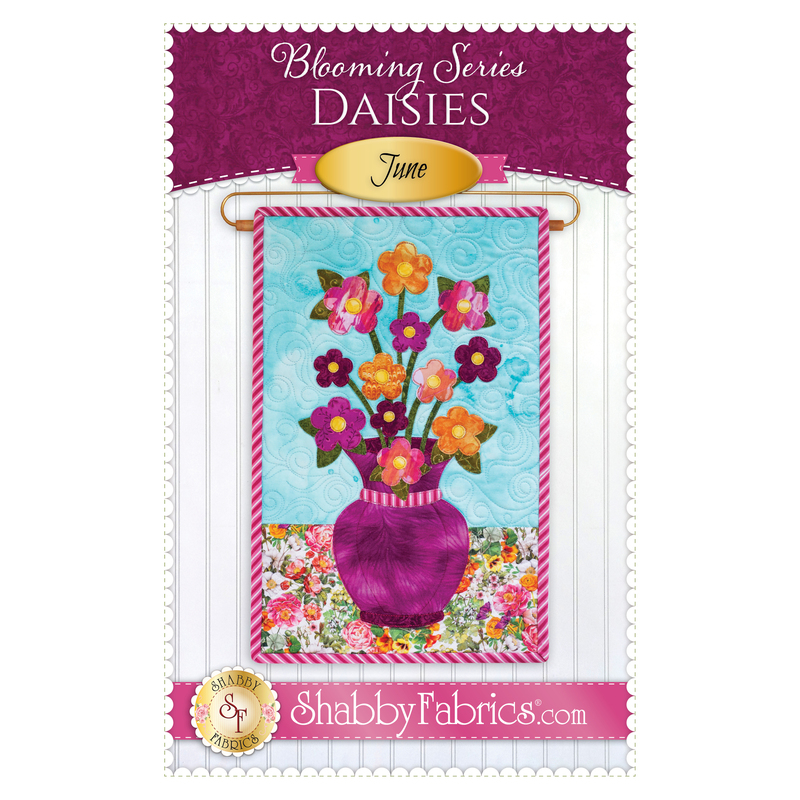 Blooming Series - Daisies - June - Pattern
Summer means bright colors and busy days, and this month's bouquet captures that beautifully. These simple applique daisies are the perfect choice for the bright oranges, yellows, purples, and pinks used throughout the piece, and the bright blue and exciting floral background are fun additions.

Finished wall hanging measures approximately 11" x 17-1/2".