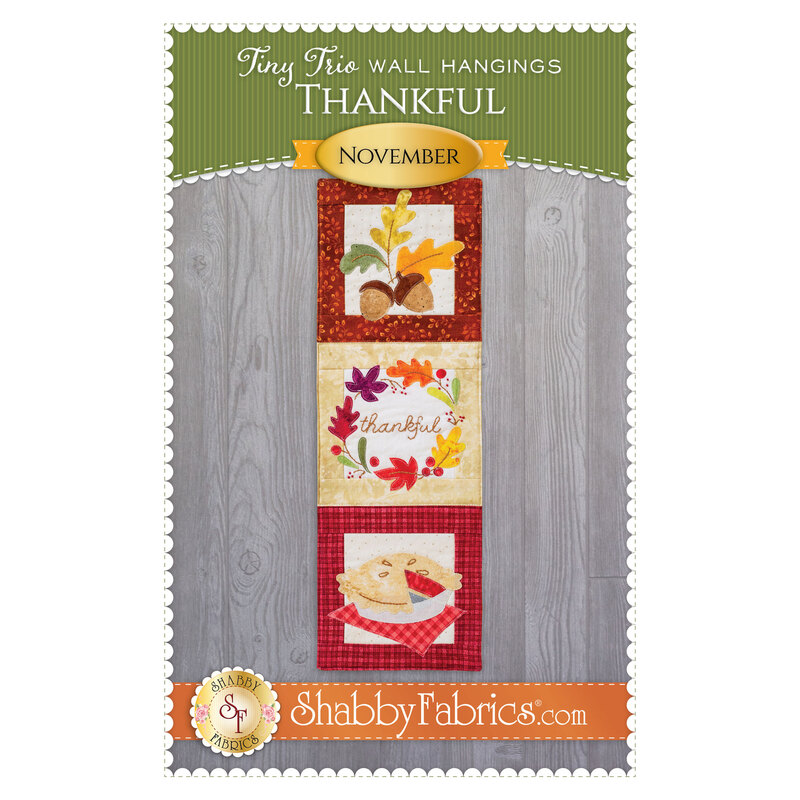 Tiny Trio Wall Hangings - Thankful - November - Pattern
What are you thankful for? If colorful fall leaves and family gatherings are at the top of your list, you'll love this small wall hanging! Each wall hanging has 3 unique blocks that showcase the theme for the month. They're the perfect way to add a fun, festive touch to any space!

Finished wall hanging measures approximately 6" x 18".