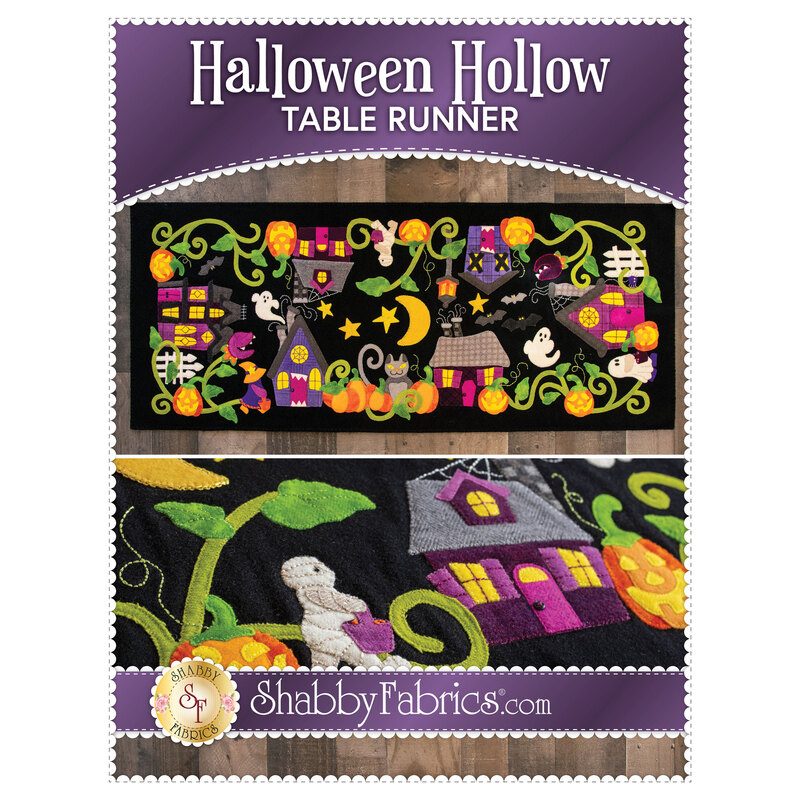 Halloween Hollow Table Runner - Pattern
The moon and stars are bright in the sky as the trick-or-treaters set out on a quest for candy, but little do they know what spooky sights they will encounter! From carniverous plants to monster houses, this table runner celebrates the mysterious wonder of Halloween! This beautifully detailed and textured wool project will be the centerpiece of your Halloween decor that everyone will look forward to seeing year after year! Choose your favorite wool fabrics and create a Halloween Hallow all your own! This is a professionally printed, full size pattern and diagrams (including both tracing and layout diagrams).


Finished Table Runner measures approximately 18" x 43".
$24.00
To order 1/2 yard, enter 0.5