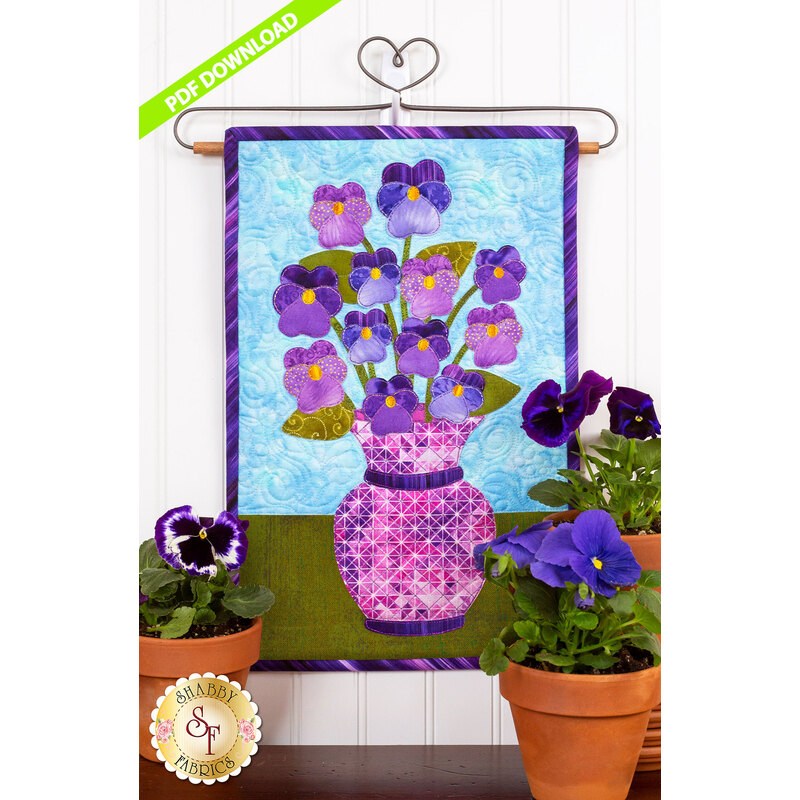 Blooming Series - Pansies - May - PDF Download
THIS PRODUCT IS A PDF DOWNLOAD that must be downloaded and printed by the customer. A paper copy of the pattern will not be sent to you.
The tail-end of spring is upon us, and these purple pansies are a calm, gentle goodbye. Hang on to the calmness of spring with this wall hanging before the wonderful chaos of summer comes. You'll enjoy looking at these gorgeous flowers all month long - and you never have to worry about watering them!

Finished wall hanging measures approximately 11" x 17½".

This product does not count toward the $75 for free shipping.
$9.50
To order 1/2 yard, enter 0.5