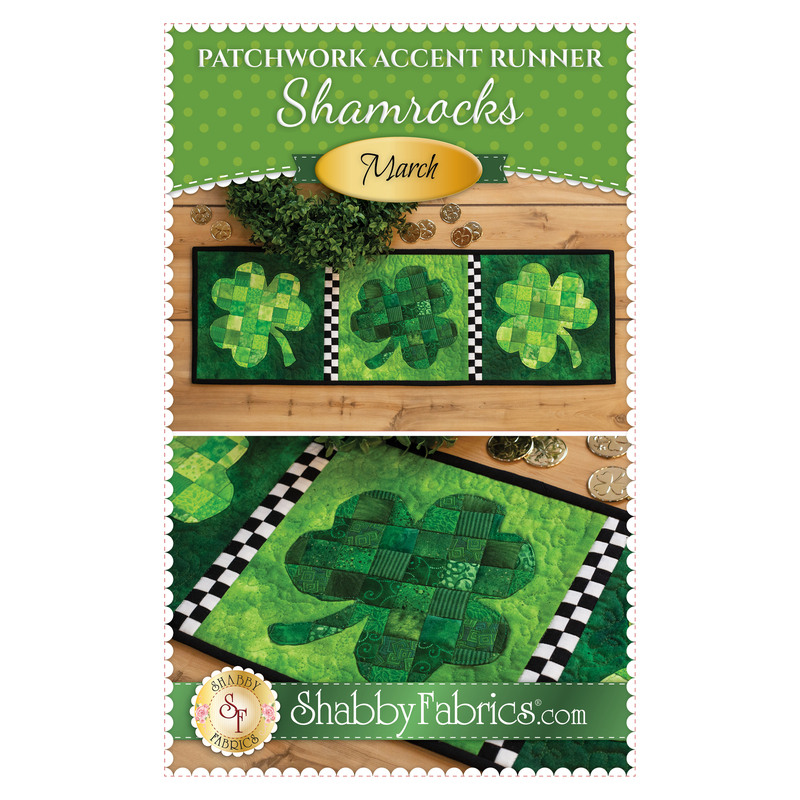 Patchwork Accent Runner - Shamrocks - March - PDF Download
THIS PRODUCT IS A PDF DOWNLOAD that must be downloaded and printed by the customer. A paper copy of the pattern will not be sent to you.
Bring good luck into your home with this adorable patchwork project featuring festive shamrocks. The various green fabrics echo the feeling of a fresh spring meadow covered in clovers! You'll love to display this fun accent piece in your home throughout the season.

Finished runner measures approximately 9½" x 29½".

This product does not count toward the $75 free U.S. Shipping.
Reg.
$12.00
Sale
(Loyalty members earn $0.36)
You Save
$12.00

(Loyalty members earn $0.36)
To order 1/2 yard, enter 0.5