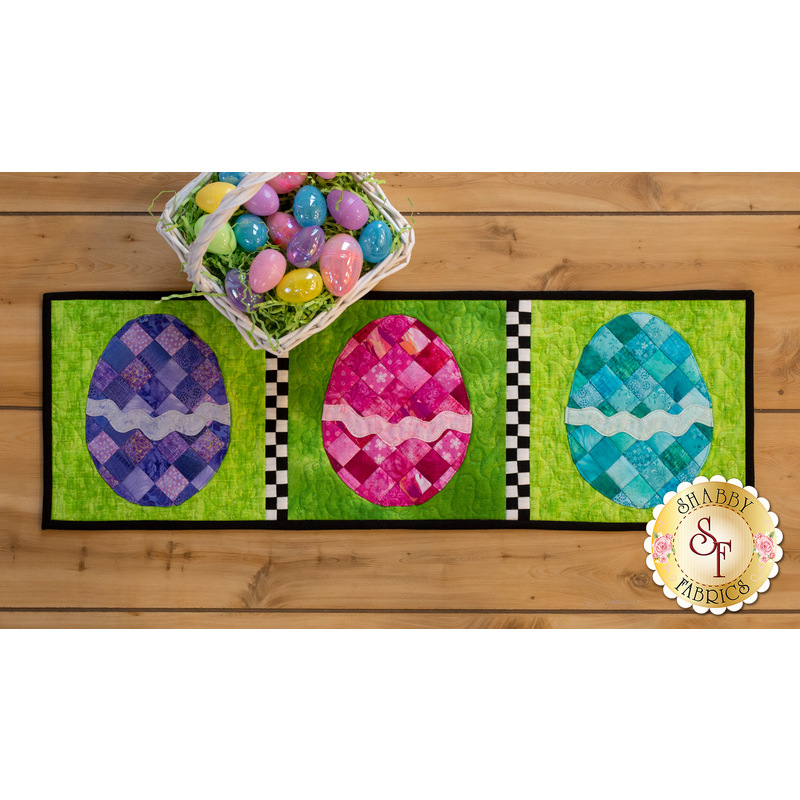 Patchwork Accent Runner - Easter Eggs - April - Pattern
Want to purchase the full kit? Click here!

Do you remember the excitement of searching for brightly colored eggs scattered on the lawn and hidden behind bushes? The joy you felt when you added yet another colorful treasure to your basket is replicated each time you look at this beautiful accent runner. It's the perfect way to decorate for spring every year. Finished runner measures approximately 9½" x 29½".