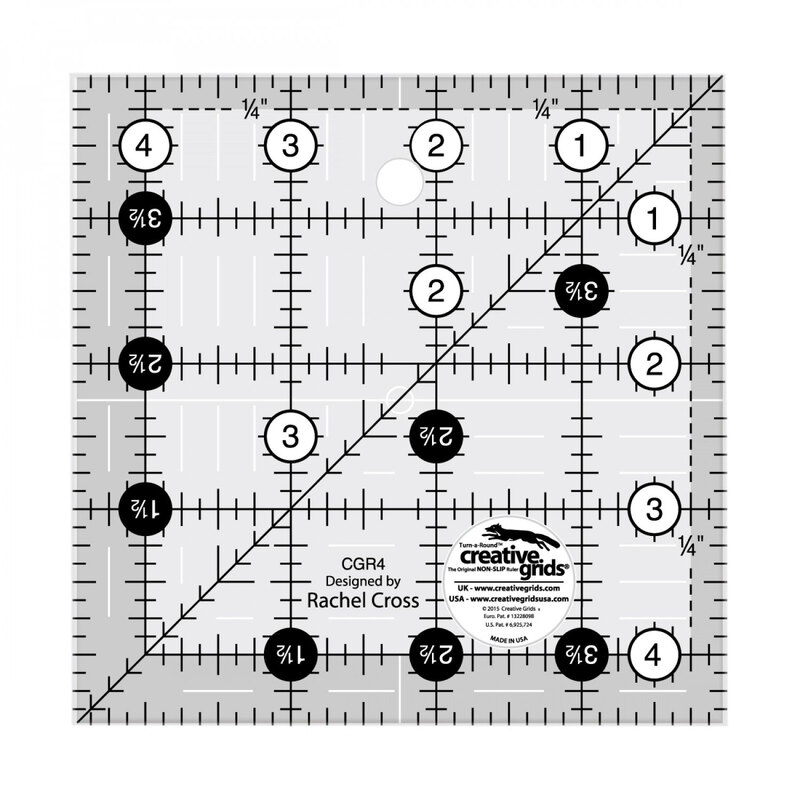 Creative Grids 4½" Square Ruler #CGR4
This 4½" square is the perfect tool for anyone who works with 5 inch pre-cuts. Trimming half-square triangles will be a breeze with the ruler's diagonal line. It features easy-to-read black and white markings printed in 1 inch grids marked in 1/8 inch and ¼ inch increments. This ruler also features gripper dots and gripper edges to help hold the ruler in place while cutting.

Total Size: 4½" x 4½"
$11.49
To order 1/2 yard, enter 0.5