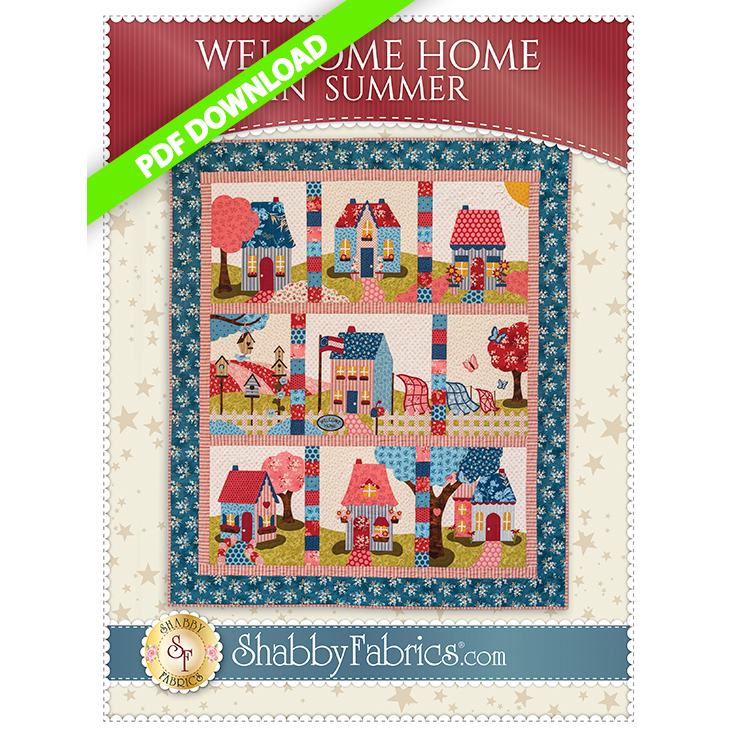 Welcome Home In Summer - Pattern PDF DOWNLOAD
THIS PRODUCT IS A PDF DOWNLOAD that must be downloaded and printed by the customer. A paper copy of the pattern will not be sent to you.
This heirloom quilt will remind you and its admirers of favorite summers of the past and those yet to come. Revisit cherished memories while you lovingly stitch each block featuring quaint homes, birdhouses, leafy trees, hills, and picket fences. You'll be proud to display this quilt while you celebrate summertime with family! Quilt finishes to approximately 54½" x 62½".
This product does not count toward the $75 for free shipping.
$42.00
To order 1/2 yard, enter 0.5