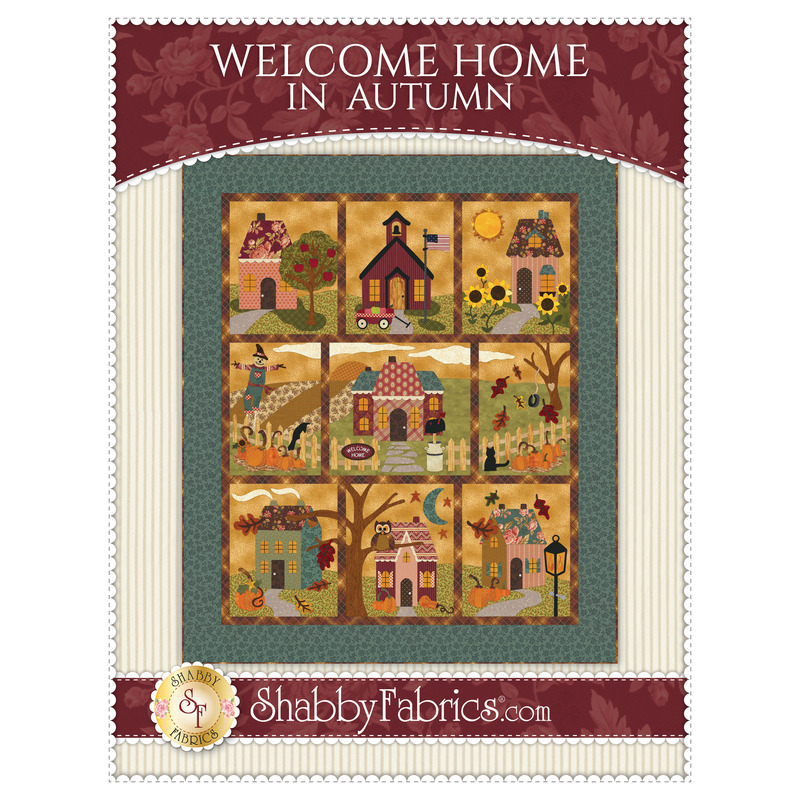 Welcome Home In Autumn - PDF Download
THIS PRODUCT IS A PDF DOWNLOAD that must be downloaded and printed by the customer. A paper copy of the pattern will not be sent to you.
Welcome Home in Autumn is a beautiful Shabby Fabrics original design that is sure to become a cherished family heirloom. This applique'd quilt features darling homes alongside a school house, plump pumpkins, a smiling scarecrow and so much more! Simple but beautiful embroidery and embellishments add an extra special touch to this quilt. Make this quilt your own by personalizing the milk pail and heart with your own initials! Quilt finishes to approximately 52½" x 61½".
This product does not count toward the $75 for free shipping.
$42.00
To order 1/2 yard, enter 0.5