Shabby Mats - March - Wool Kit
This beautiful scalloped wool mat celebrates the exciting time of year when Daffodils and Crocus emerge from under the melted snow! This gorgeous 100% wool mat will dress up any table! Includes assembly instructions and a full size diagram. Finishes to approximately 16" in diameter.

The Shabby Mats Series of 100% wool kits celebrate the things that make each month special. For each design we've chosen richly colored hand-dyed wools that bring each mat to life. You'll look forward to making and displaying your Shabby Mats every month of the year! These delightful designs are only available at Shabby Fabrics!

This mat finishes to approximately 16" in diameter.

This Kit Includes:
Pattern
100% Wool Fabrics for background, appliqué, and backing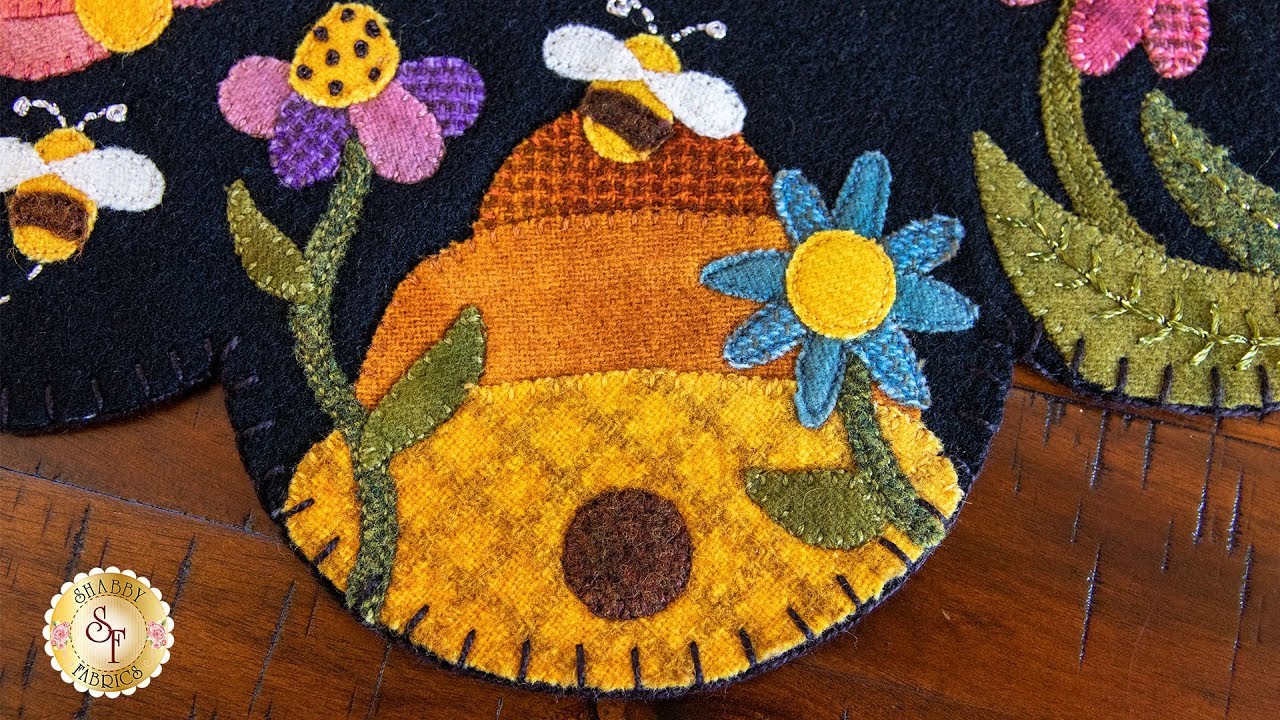 Reg.
$56.50
Sale
(Loyalty members earn $1.70)
You Save
$56.50

(Loyalty members earn $1.70)
To order 1/2 yard, enter 0.5
This beautiful scalloped wool mat celebrates the exciting time of year when Daffodils and Crocus emerge from under the melted snow! This gorgeous 100% wool mat will dress up any table! Includes assembly instructions and a full size diagram. Finishes to approximately 16" in diameter.

The Shabby Mats Series of 100% wool kits celebrate the things that make each month special. For each design we've chosen richly colored hand-dyed wools that bring each mat to life. You'll look forward to making and displaying your Shabby Mats every month of the year! These delightful designs are only available at Shabby Fabrics!

This mat finishes to approximately 16" in diameter.

This Kit Includes:
Pattern
100% Wool Fabrics for background, appliqué, and backing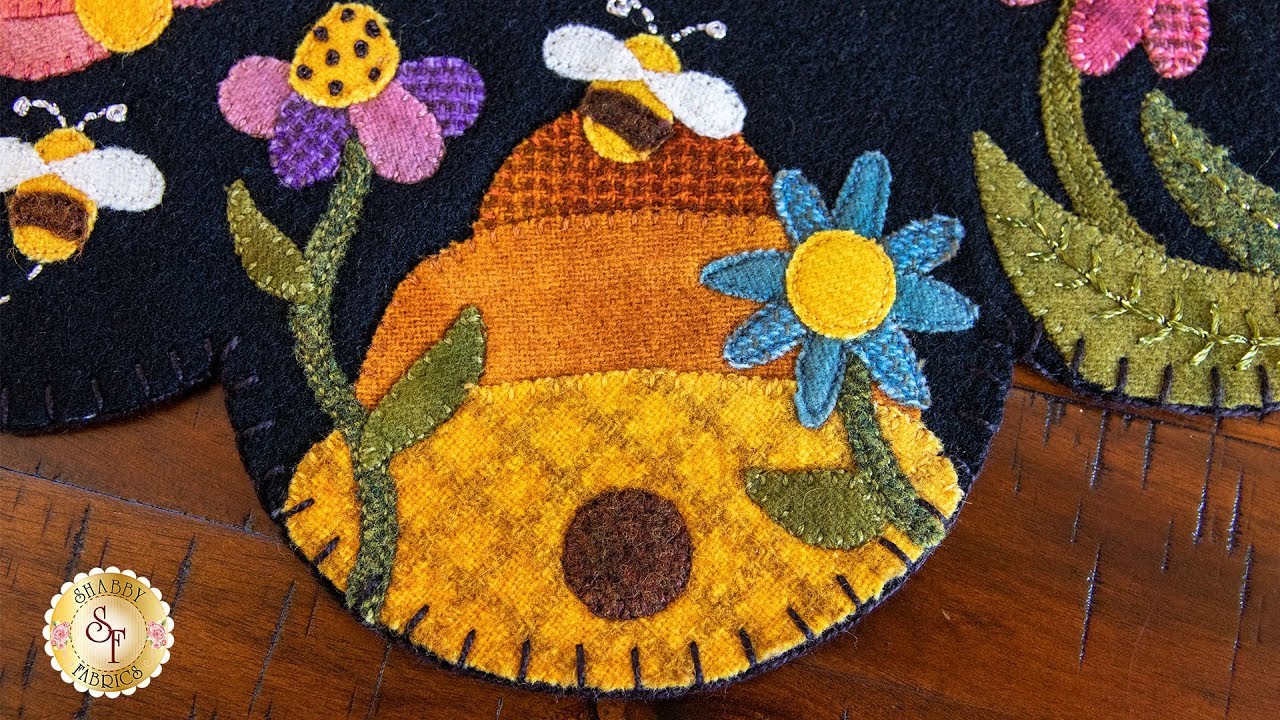 Products Used:

Shape-Flex All Purpose Woven Fusible Interfacing - Highly Recommended for stabilizing wool, reducing stretching and warping for both machine and hand embroidery. 1/2 yd required, click HERE to purchase.

Wool Pressing Mat 14" x 14" - Very helpful for ironing your wool appliqué

Applique Pressing Sheet - Extremely helpful for assembling individual appliqué units

Wafer 2 Lightbox - Extremely helpful for tracing appliqué shapes accurately

Clover Wonder Clips – Very useful for holding your project together when stitching around the edges

Clover Embroidery Needle Threader - Very helpful for threading needles

Shabby Fabrics #22 Chenille Needles - Perfect size needle for appliquéing your wool

Shabby Fabrics Embellishing Needles - Perfect size needle for hand stitching embroidery

Thread Magic - Great for taming unruly embroidery thread

Schmetz Super Nonstick Needles – Perfect size needle for machine stitching through multiple layers of wool

Heat N Bond Lite - Very helpful for bonding wool without added weight or stiffness

Kai Embroidery Scissors - Great for precise wool trimming

Mark-B-Gone Marking Pen – Perfect for tracing embroidery lines on dark wool

FriXion Pen - Perfect for tracing embroidery lines on light wool