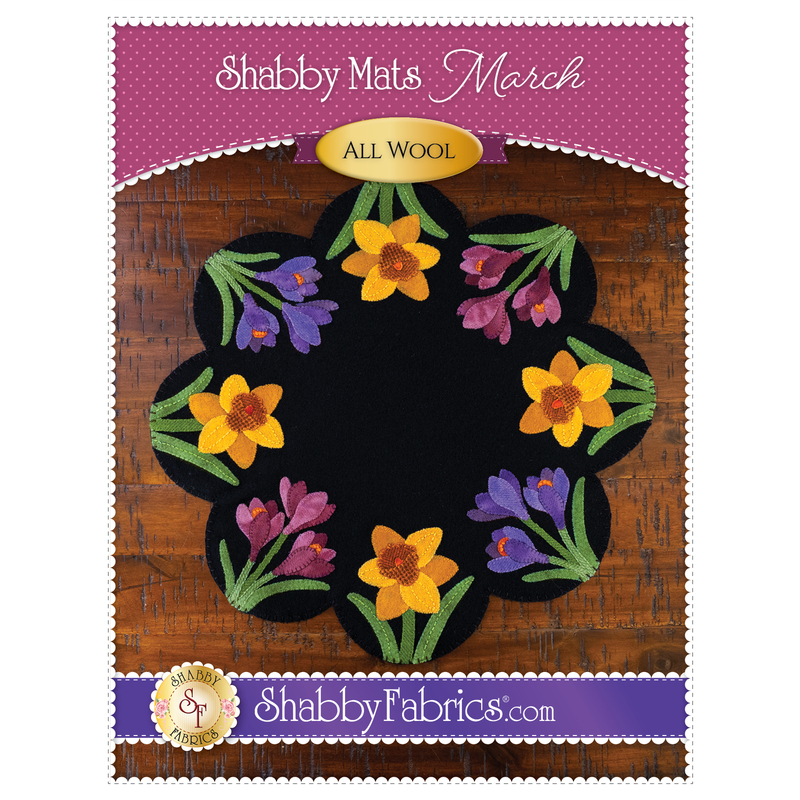 Shabby Mats - March - Pattern
This beautiful scalloped wool mat celebrates the exciting time of year when Daffodils and Crocus emerge from under the melted snow! This pattern contains assembly instructions and a full size diagram.

Mat finishes to approximately 16" in diameter.

If you love the color of these wools, you can purchase the Kit HERE!
$14.00
To order 1/2 yard, enter 0.5