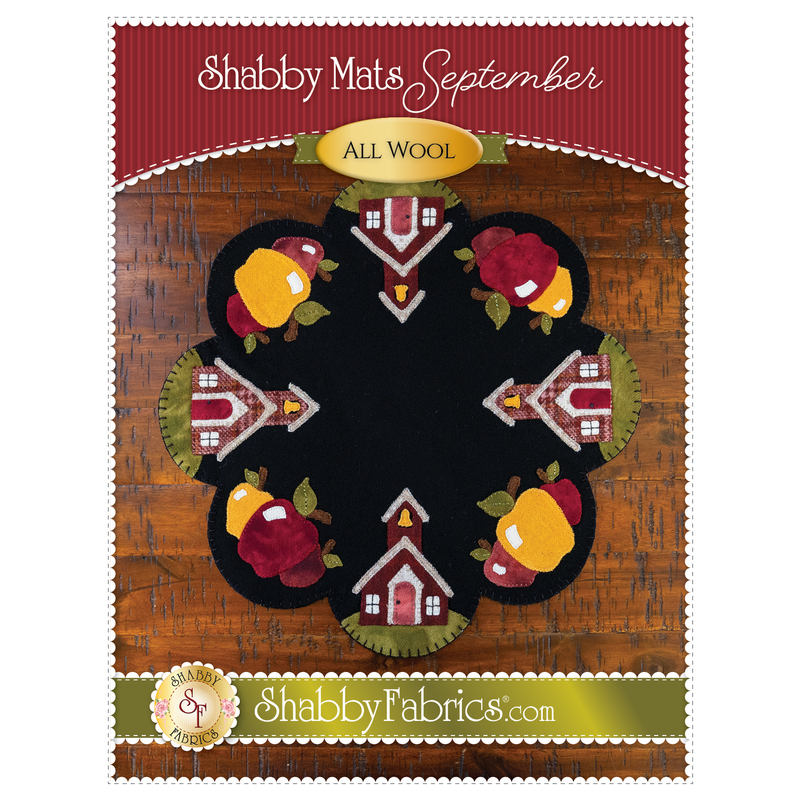 Shabby Mats - September - Pattern
The Shabby Mat for September is surrounded with the excitement of ripe apples, and the sound of school bells! This delightful scalloped mat will look perfect as a centerpiece on your table this autumn!
The Shabby Mats Series celebrates the things that make each month special. These delightful designs are
only available at Shabby Fabrics!
This pattern contains assembly instructions and a full size diagram.
Mat finishes to approximately 16" in diameter.
If you love the color of these fabrics, you can purchase the full Kit
HERE
!
$14.00
To order 1/2 yard, enter 0.5