Wooly Mug Mat Series - September - Wool Kit
Create the excitement of crisp autumn days filled with the colors of ripening apples, and the sound of school bells with this fun wool project!

Made using 100% wool, the Wooly Mug Mat Series is a perfect way to bring the spirit of each month into your home! Each month's unique design features specific stitches using beautiful threads, and colored with rich, textured wool (many hand-dyed). Specifically designed with the beginner in mind, they are fun projects to look forward to making and displaying each month! Only available at Shabby Fabrics!

The Wooly Mug Mat measures approximately 9-1/2" x 6".

This Kit Includes:
All 100% Wool for Mug Mat

Full Size Template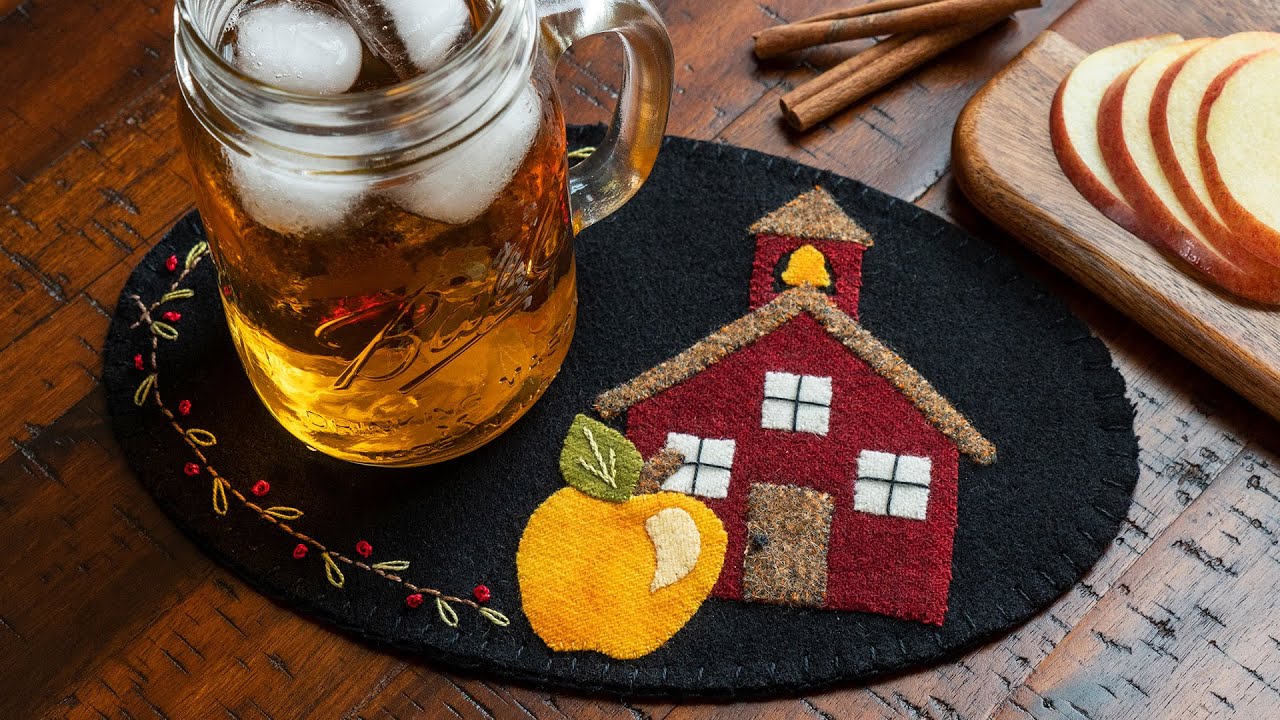 Reg.
$29.50
Sale
(Loyalty members earn $0.89)
You Save
$29.50

(Loyalty members earn $0.89)
To order 1/2 yard, enter 0.5
Create the excitement of crisp autumn days filled with the colors of ripening apples, and the sound of school bells with this fun wool project!

Made using 100% wool, the Wooly Mug Mat Series is a perfect way to bring the spirit of each month into your home! Each month's unique design features specific stitches using beautiful threads, and colored with rich, textured wool (many hand-dyed). Specifically designed with the beginner in mind, they are fun projects to look forward to making and displaying each month! Only available at Shabby Fabrics!

The Wooly Mug Mat measures approximately 9-1/2" x 6".

This Kit Includes:
All 100% Wool for Mug Mat

Full Size Template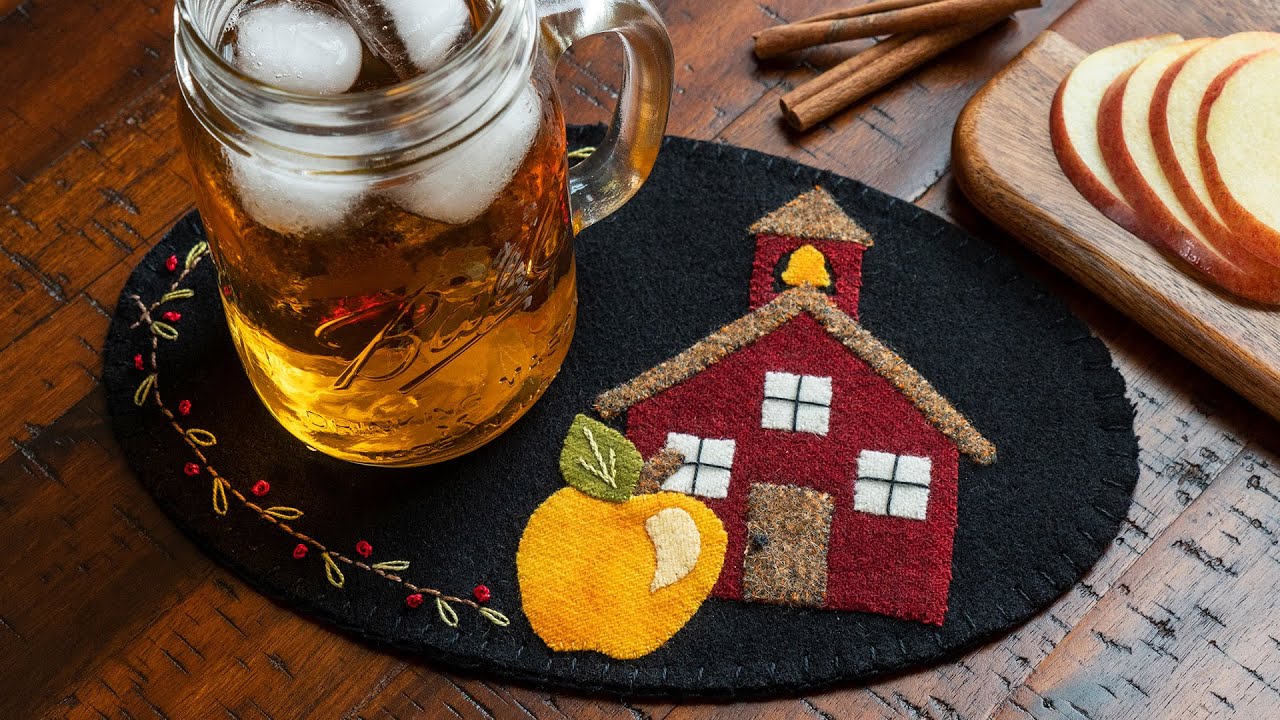 Products Used:

6pc Appliqué Thread Set - Very helpful for hand or machine stitching wool appliqué

3pc Embellishing Thread Set - Perfect for creating the fun details that make the project come alive

Wool Pressing Mat - Very helpful for pressing your wool appliqué

Wafer 1 Lightbox 9" x 12-1/2" - Extremely helpful for tracing appliqué shapes

Embroidery and Crazy Quilt Stitch Tool Book - Great resource for learning the stitches that are demonstrated in the video for right or left-handed use.

Clover Embroidery Needle Threader - Very helpful for threading needles

Schmetz Super Nonstick Needles 100/16 - Perfect size needle for machine stitching wool appliqué

Shabby Fabrics #22 Chenille Needles - Perfect size needle for appliquéing your wool

Shabby Fabrics Embellishing Needles - Perfect size needle when working with Perle Cotton

Panasonic 360° Freestyle Cordless Iron - Very useful for precise pressing anywhere

Thread Magic - Extremely helpful for taming unruly embroidery thread

Clover Wonder Clips - Very useful for holding pieces together for stitching

Heat N Bond Lite - Very helpful for bonding wool without added weight of stiffness

Kai Embroidery Scissors - Great for precise wool trimming

FriXion Pen - Perfect for marking embroidery lines on light wool

Mark-B-Gone Marking Pen - Perfect for marking embroidery lines on dark wool

CutRrite Heavy Duty Freezer Paper - Very helpful for making the oval template