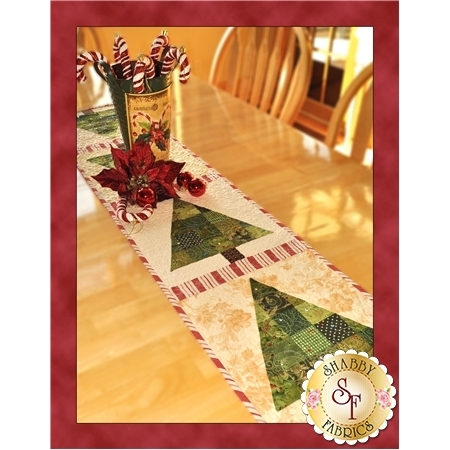 Patchwork Christmas Tree Table Runner Pattern
Want to make life easier? Click here to order the kit!
You'll be humming along with this Patchwork Christmas Tree table runner designed by Jennifer Bosworth for Shabby Fabrics. Finishing to 12 1/2" x 53", this table runner uses green scraps to make patchwork Christmas trees. Add a little sparkle with hot set glass jewels, and your holiday is complete! This is the pattern; the full kit is also available.
$9.50
To order 1/2 yard, enter 0.5