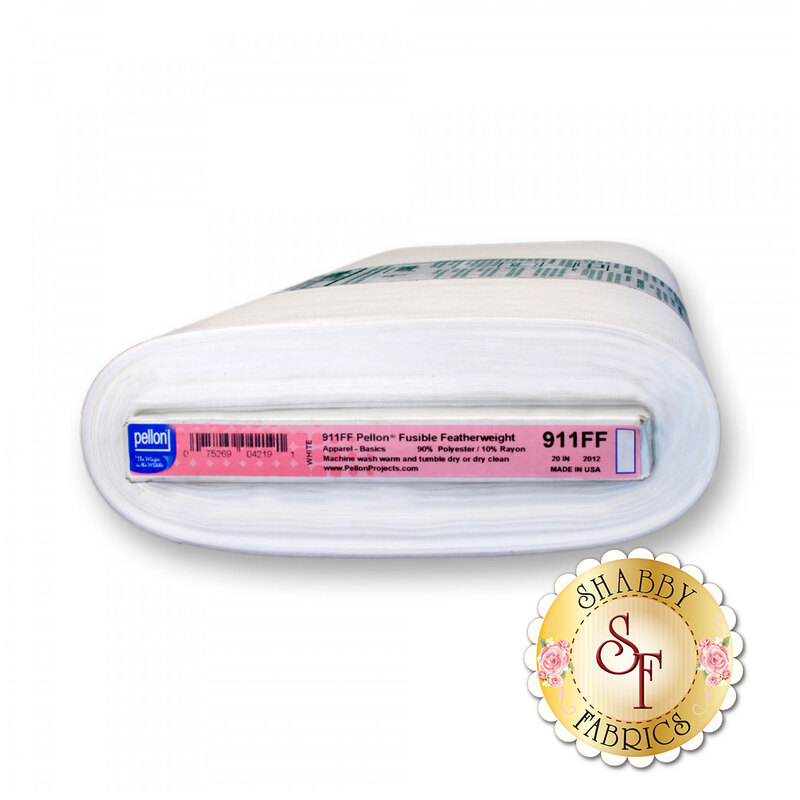 Pellon 911FF - Fusible Non-Woven Interfacing - Featherweight - 1yd Cut
This is a one yard cut of Pellon 911FF Interfacing - ordering multiples will result in multiple one yard pieces.
This non-woven fusible interfacing is a great choice for face masks!

1 yard of interfacing makes approximately 12 face masks.

Pellon 911 Fusible Featherweight is a fusible, nonwoven interfacing for light to midweight fabrics. It is best for use with wovens and knits such as challis, chambray, jersey, broadcloth and linen. Fusing is not recommended for triacetate, lace, seersucker or rainwear.

- 90% Polyester/10% Rayon
- Use with light to midweight fabrics
- Sewing machine safe
- Machine wash warm. Tumble dry low or dry clean
- Width: 20"