Creative Grids I Love My Quilting Friends Ruler - 2-1/2" x 6" #CGRQF26
This convenient ruler slides easily over fabrics, but when pressure is applied to the ruler it holds fast thanks to Creative Grids exclusive gripper, eliminating slipping and mis-cuts. This ruler features adorable hearts and reads, "I Love My Quilting Friends", making this ruler the perfect gift for someone you love!

Ruler measures at 2½" x 6".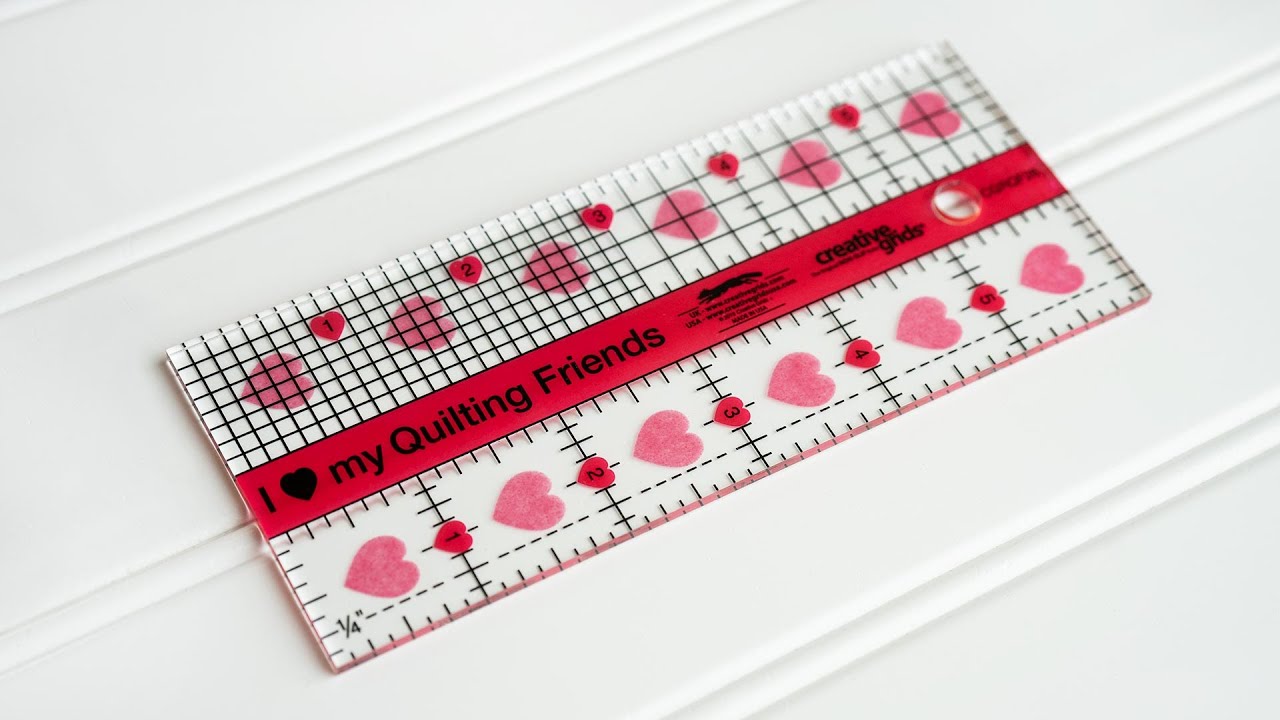 Reg.
$13.99
Sale
(Loyalty members earn $0.42)
You Save
$13.99

(Loyalty members earn $0.42)
To order 1/2 yard, enter 0.5