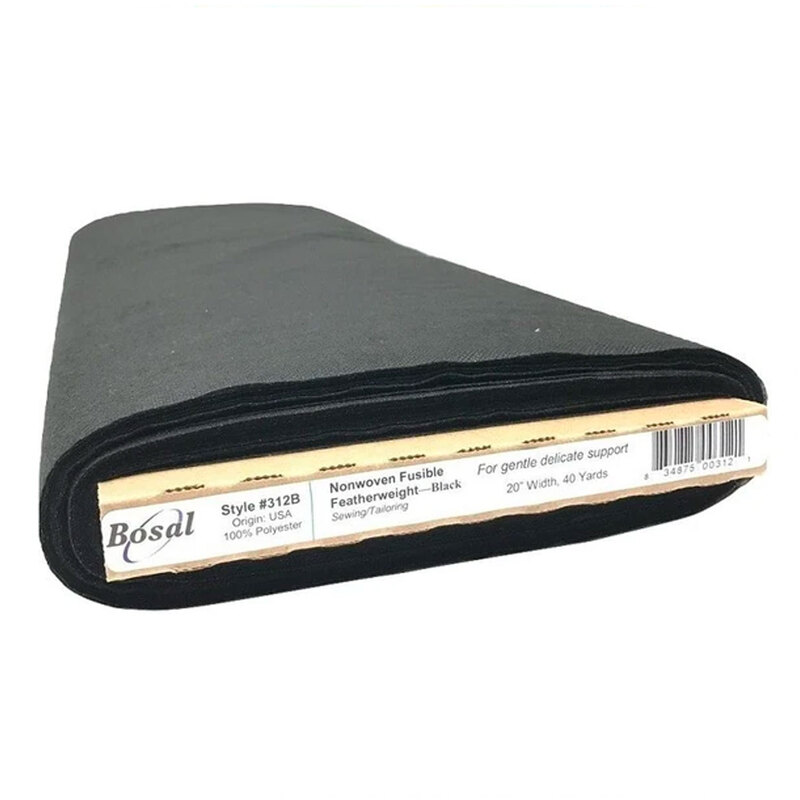 Bosal Non-woven Black Fusible Interfacing 313 Featherweight
This fusible interfacing is non-woven, making it a great choice for masks! Sold by the yard.
1 yard of interfacing makes approximately 12 masks.
Nonwoven fusible with a soft hand for drapable shaping and support.
Made in the U.S.A.
100% Polyester.
Width: 20"
$3.95
To order 1/2 yard, enter 0.5