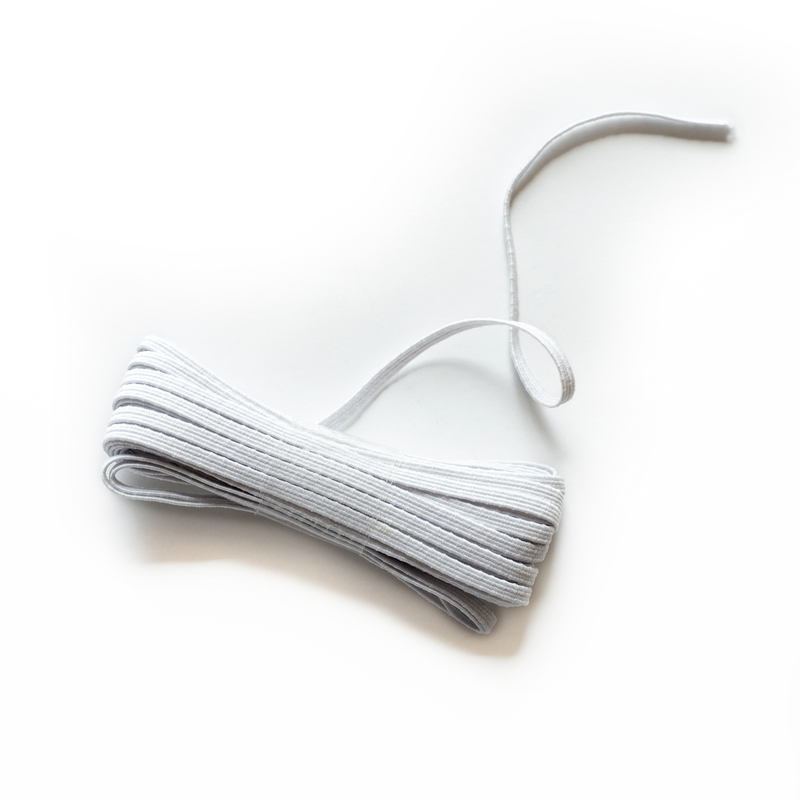 Braided Elastic - White - 1/8" x 5 yds
This elastic is perfect for making face masks!

5 yards of elastic makes approximately 12 to 14 masks
Braided elastic is most often used in waistbands, sleeves, necklines and legbands. Often sewn in casing, it's also soft enough to contact the skin directly.

Braided elastic is fabricated to be shrink resistant. Machine wash cold, low heat dry. - 68% polyester/ 32% rubber.

You will receive a 1/8" x 5 yd piece of elastic.


$4.95
To order 1/2 yard, enter 0.5