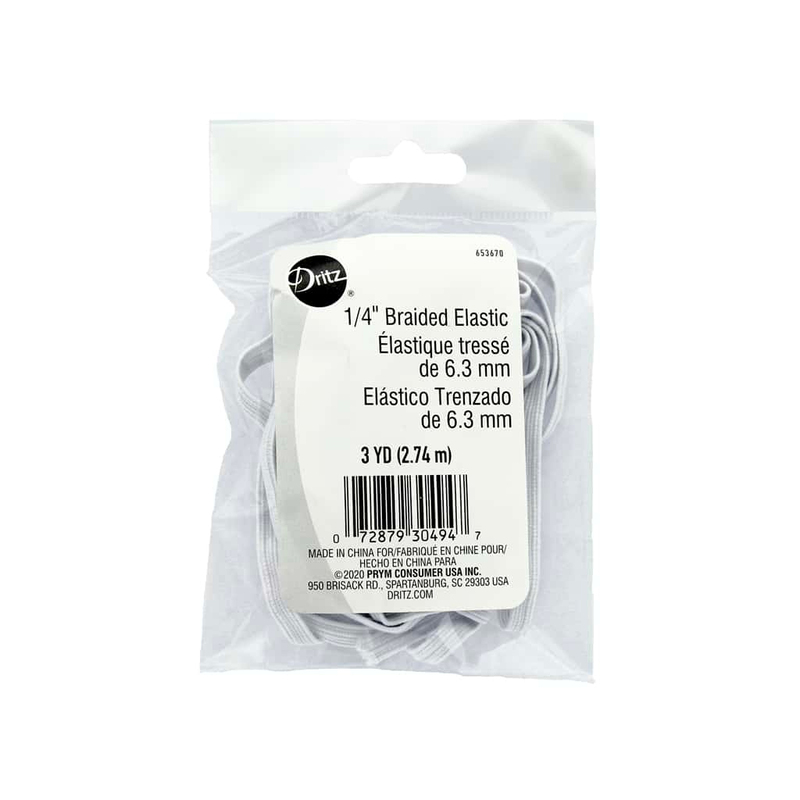 Dritz Prepackaged Braided Elastic - White - 1/4" - 3yds
This pre-packaged elastic is perfect for making face masks!

3 yards of elastic makes approximately 7 masks!
Braided elastic is most often used in waistbands, sleeves, necklines and legbands. Often sewn in casing, it's also soft enough to contact the skin directly!

You will receive a 1/4" x 3 yd piece of white braided elastic.


$3.20
To order 1/2 yard, enter 0.5