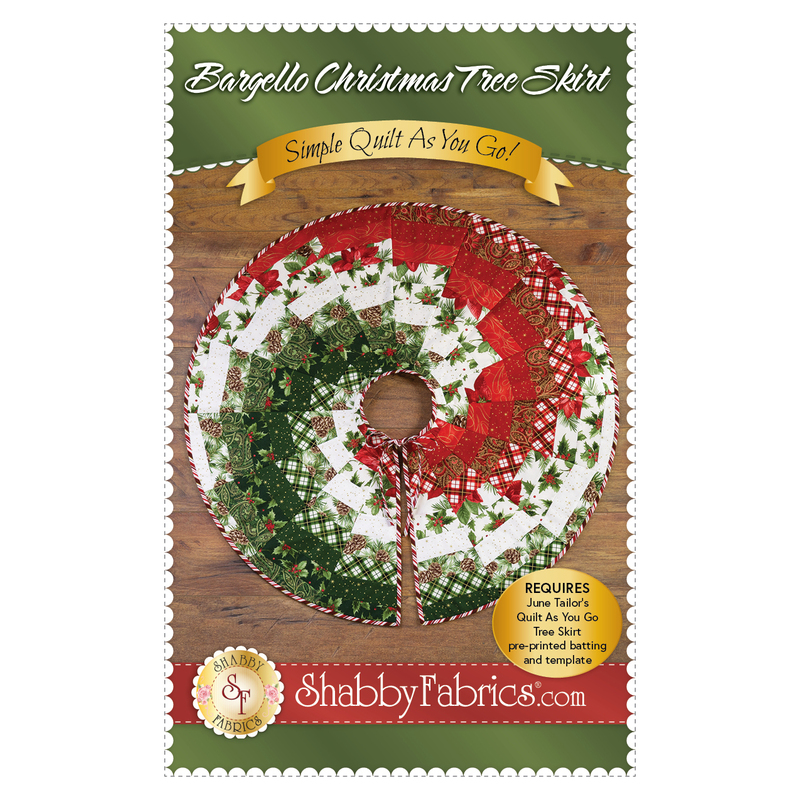 Bargello Christmas Tree Skirt Pattern
Put an exciting spin on the traditional Christmas tree skirt with the Bargello Christmas Tree Skirt pattern! Using June Tailor's Quilt As You Go pre-printed batting, this eye-catching tree skirt is so fun to make!
Tree skirt finishes to approximately 40" in diameter.
PLEASE NOTE:

June Tailor's Quilt As You Go Tree Skirt batting, which includes the template, is REQUIRED to make this pattern. Get yours in the add-ons below.
$9.50
To order 1/2 yard, enter 0.5