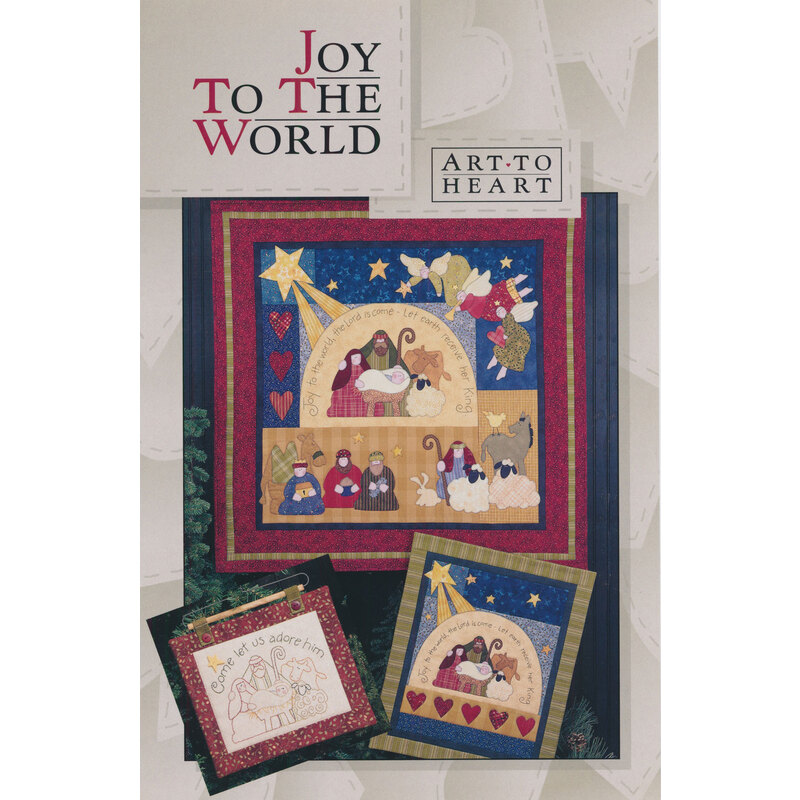 Joy To The World Pattern
These quilts celebrate the real reason for the season with easy piecing, fusible applique and simple embroidery! Designed by Nancy Halvorsen for Art to Heart, this pattern includes written instructions to create 3 separate quilts.

Quilts Finishing Sizes:
Joy To The World Quilt - 40" x 40"
Rejoice Quilt - 20" x 24"
Come Adore Stitchery - 10-1/2" x 9"