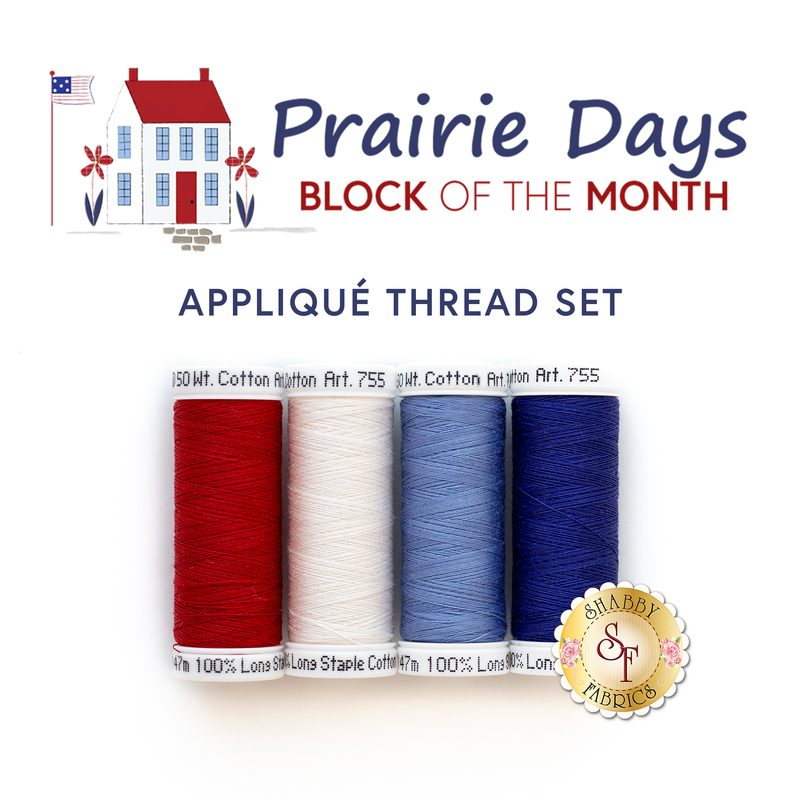 Prairie Days BOM - 4pc Applique Thread Set - RESERVE
THIS IS A RESERVE PRODUCT THAT WILL SHIP WHEN THE BOM SHIPS IN OCTOBER 2021

This is the coordinating 4pc Applique Thread Set for the Prairie Days BOM!

The cost of the thread set is $11.80 ($5.00 will be charged now, and the remaining balance of $6.80 plus shipping will be charged when the BOM ships in October 2021).

This Set Includes:
Four (4) Sulky 50wt Cotton Spools (Colors: 0572, 1039, 1071, 1198)
Want to sign up for the full Prairie Days BOM? Get it HERE!

Please Note: Reserve fees are non-transferable and non-refundable and do not count toward the $75 Free U.S. Shipping.
$5.00
To order 1/2 yard, enter 0.5