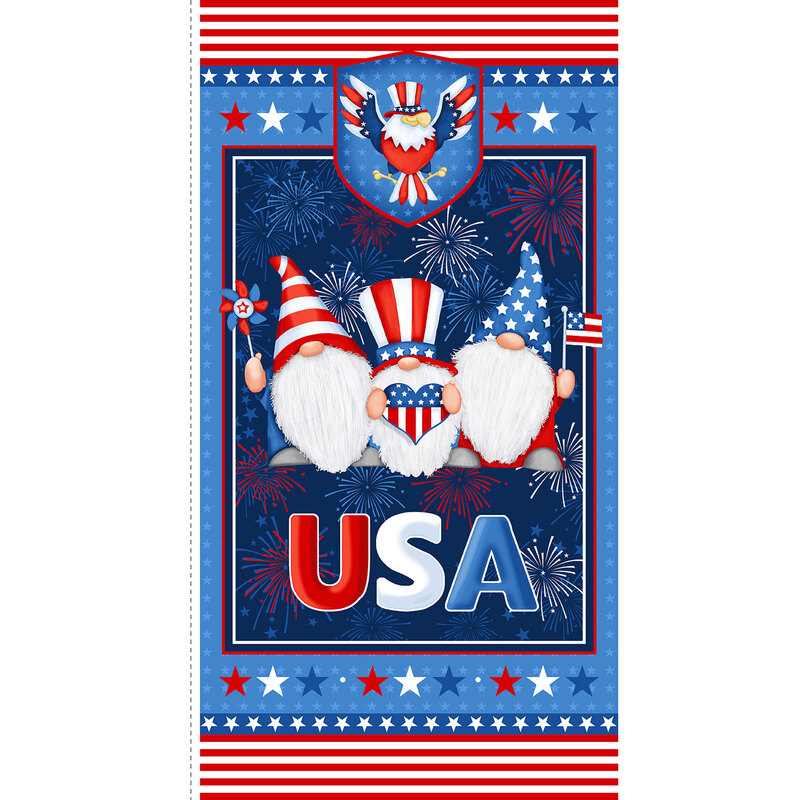 Gnome of the Brave 337P-87 Panel by Henry Glass Fabrics
Gnome of the Brave by Shelly Comiskey for Henry Glass Fabrics is an adorable fabric collection featuring patriotic gnomes, American flags, red, white, and blue colors, and lots of fireworks! 100% Cotton. This panel measures approximately 24" x 44".
Secondary Image Swatch Size: 8" x 8"