Better Not Pout Ornament Club Thread Set - 12pc Sulky Cotton Thread Set - RESERVE
THIS IS A RESERVE PRODUCT THAT WILL SHIP IN NOVEMBER 2023

This coordinating 12-piece thread set has been carefully selected for machine stitching down your appliqué shapes for the Better Not Pout Ornament Club.

The cost of this thread set is $35.40 ($5.00 will be charged now, and the remaining balance of $30.40 plus shipping will be charged when the program starts in November 2023.)
Set Includes:
Twelve (12) 50wt. 160 yd spools of Sulky 100% Cotton Thread (Colors: 0

169, 0502, 0572, 1005, 1081, 1095, 1115, 1177, 1236, 1271, 1295, 1321)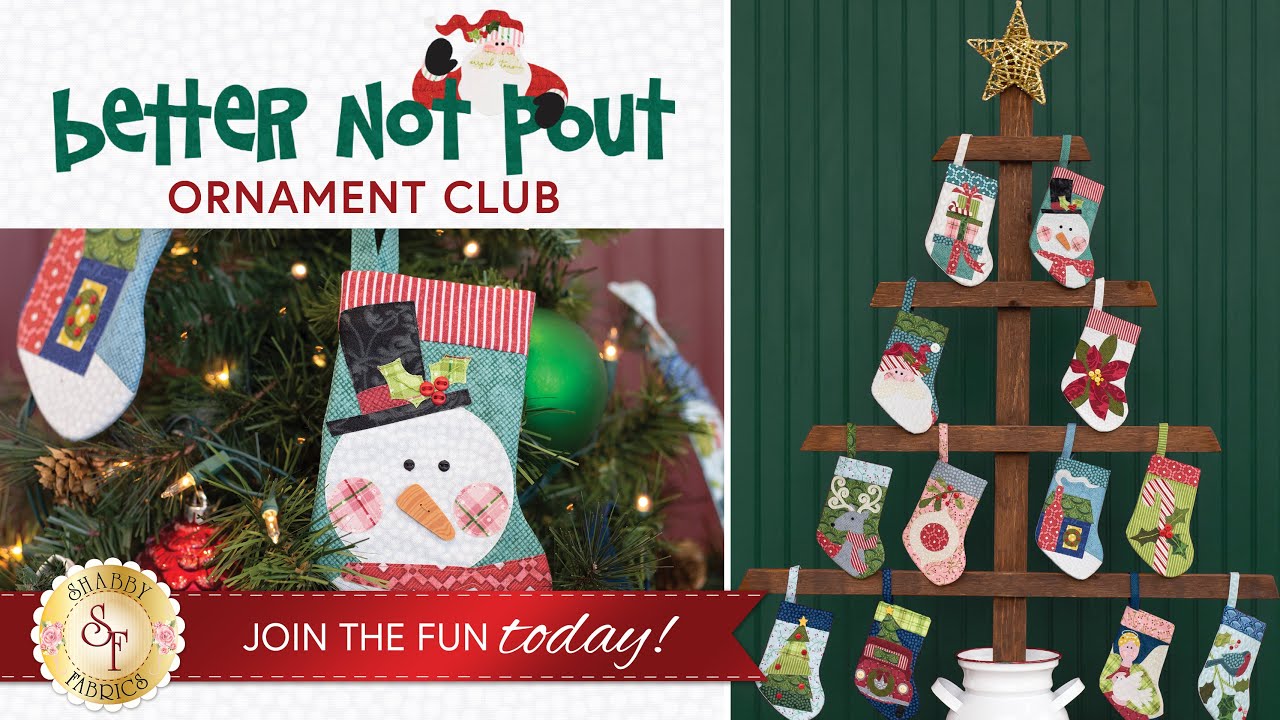 Note: BOM and Reserve fees are non-transferable, non-refundable, and do not count toward the $75 Free US Shipping. Balance due will be automatically charged in November 2023 when the items ship. International Shipping rates apply.
Reg.
$5.00
Sale
(Loyalty members earn $0.15)
You Save
$5.00 Reservation Fee

(Loyalty members earn $0.15)
To order 1/2 yard, enter 0.5