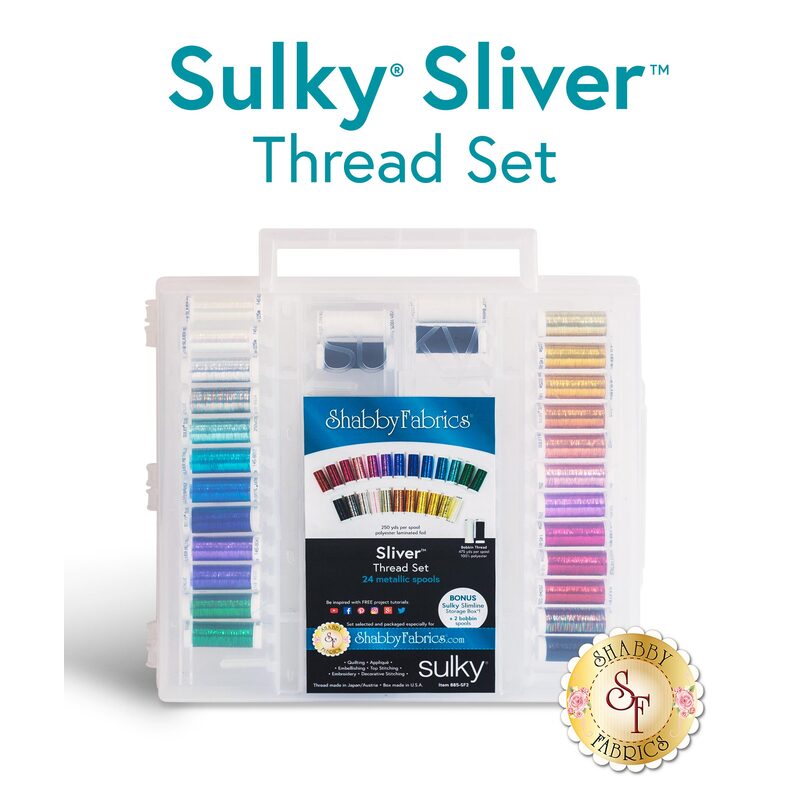 Sulky Sliver Metallic - 28 pc Thread Set
This 24 (plus 4 Sulky Bobbin spools!) piece Sulky Sliver Metallic thread set has been put together especially for Shabby Fabrics and contains a huge array of gorgeous metallic threads
! These threads are wonderful for any project that needs that extra special metallic touch!

When stitching with this set, the details sparkle because of the flat ribbon-like dimension of the thread, giving you an amazing result in your final product!

Contains solid polyester laminated foil threads for incredible sparkle, and 100% polyester bobbin threads. Free slimline carrying case is included, and is the perfect way to easily organize and maintain all of your threads!
This set includes:
Twenty-four (24) 250 yard Sulky Sliver Metallic spools

Four (4) 475 yard Sulky Bobbin spools
$165.00
To order 1/2 yard, enter 0.5