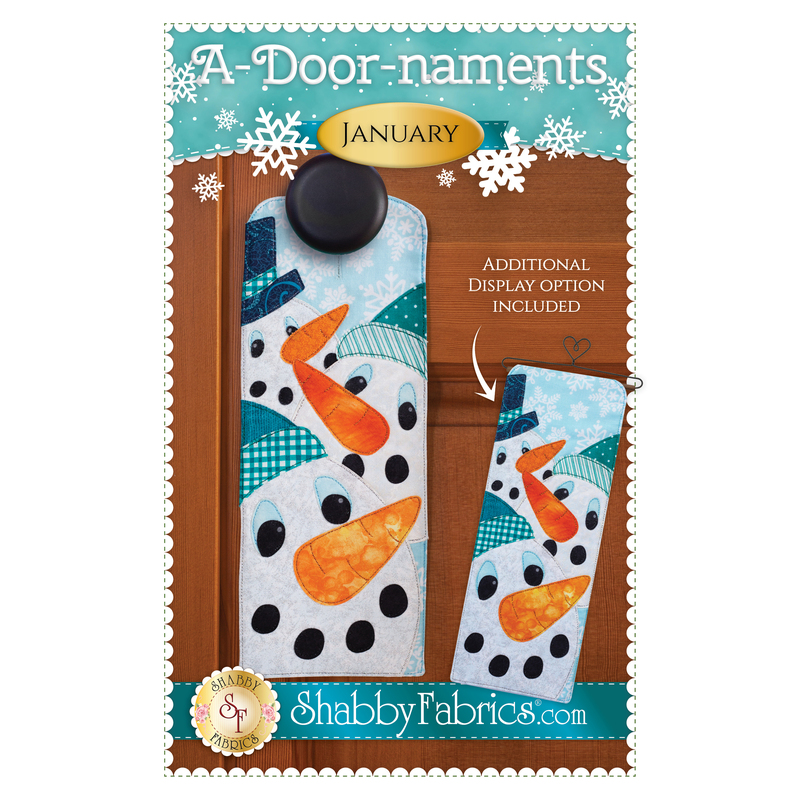 A-door-naments - January - Pattern
Want to purchase the full kit? Click here!

You don't have to go outside in the cold to enjoy smiling snowman faces. These delightful snowmen will give your guests a warm welcome even on the coldest winter day. The light blues, teals, and varying white fabrics capture the feel of January without the chill.

Finished wall hanging measures approximately 5" x 14¼".