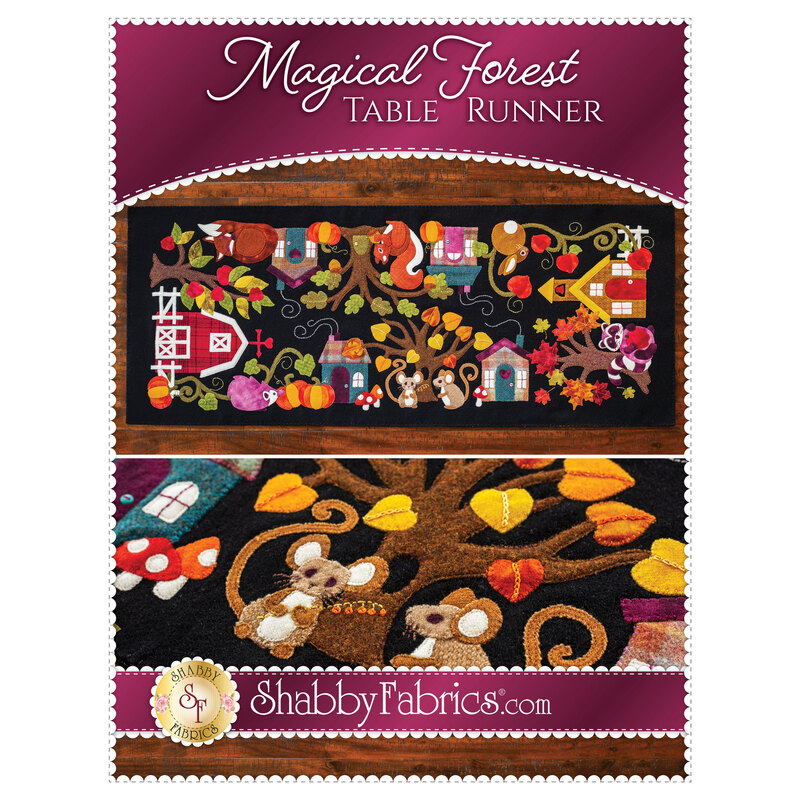 Magical Forest Table Runner - Pattern
The magic of autumn has arrived! Below the colorful fall leaves, quaint cottages make the perfect home for the woodland critters who frolic in the winding vines. The Magical Forest Table Runner has been carefully embellished with an array of gorgeous appliqué and embroidery thread. Choose your favorite wool fabrics and create a magical forest all your own! This is a professionally printed, full size pattern and diagrams (including both tracing and layout diagrams).


Finished Table Runner measures approximately 18" x 43".
$24.00
To order 1/2 yard, enter 0.5