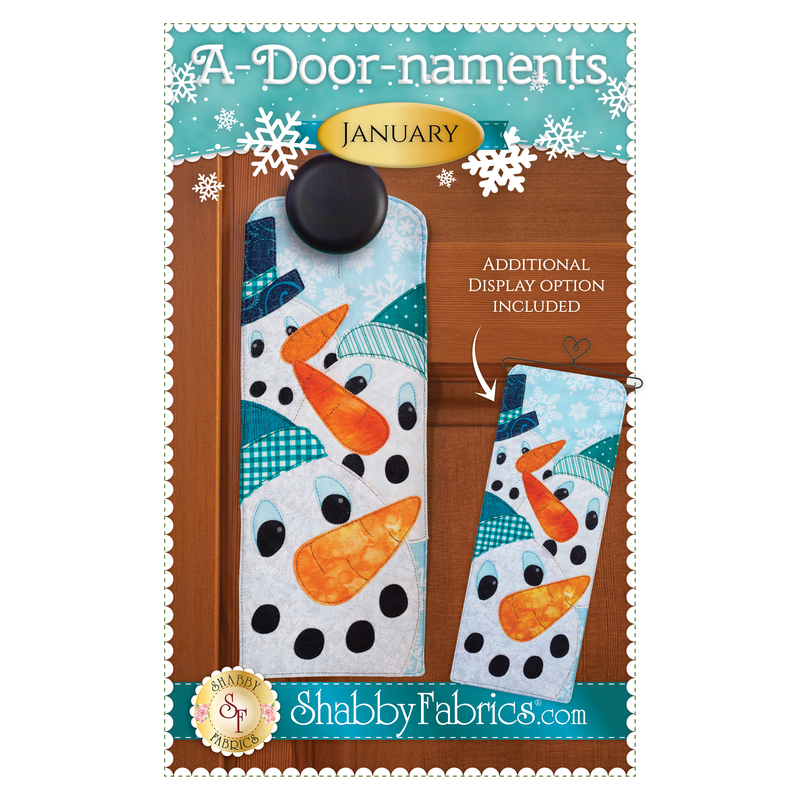 A-door-naments - January - PDF Download
THIS PRODUCT IS A PDF DOWNLOAD that must be downloaded and printed by the customer. A paper copy of the pattern will not be sent to you.
You don't have to go outside in the cold to enjoy smiling snowman faces. These delightful snowmen will give your guests a warm welcome even on the coldest winter day.

Finished wall hanging measures approximately 5" x 14-1/4".

This product does not count toward the $75 for free shipping.
Reg.
$12.00
Sale
(Loyalty members earn $0.36)
You Save
$12.00

(Loyalty members earn $0.36)
To order 1/2 yard, enter 0.5