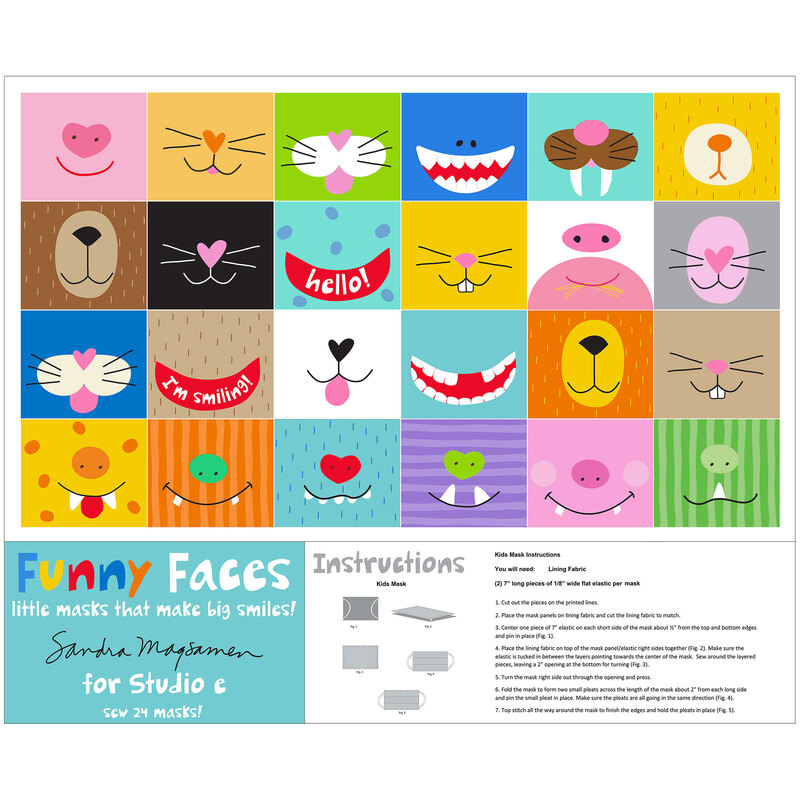 Funny Faces 5735P-01 Multi Face Mask Panel by Studio E Fabrics
Funny Faces by Studio E Fabrics is an adorable fabric panel that features cute funny face blocks you can use for all of your cloth face masks to give them some character! This panel measures approximately 36" x 44" and contains 24 childrens' mask designs. Each panel includes sewing instructions right on the panel!

The children's masks require two (2) 7" pieces of elastic per mask.

Chose bright and fun fabrics for the back of your masks! Shop our Solids and other Basics HERE

Elastic in bright and beautiful colors are available! Shop all our Elastics HERE

Main Image Swatch Size: Approximately 36" x 44"

Secondary Images Swatch Sizes: 8" x 8"

$11.30
To order 1/2 yard, enter 0.5