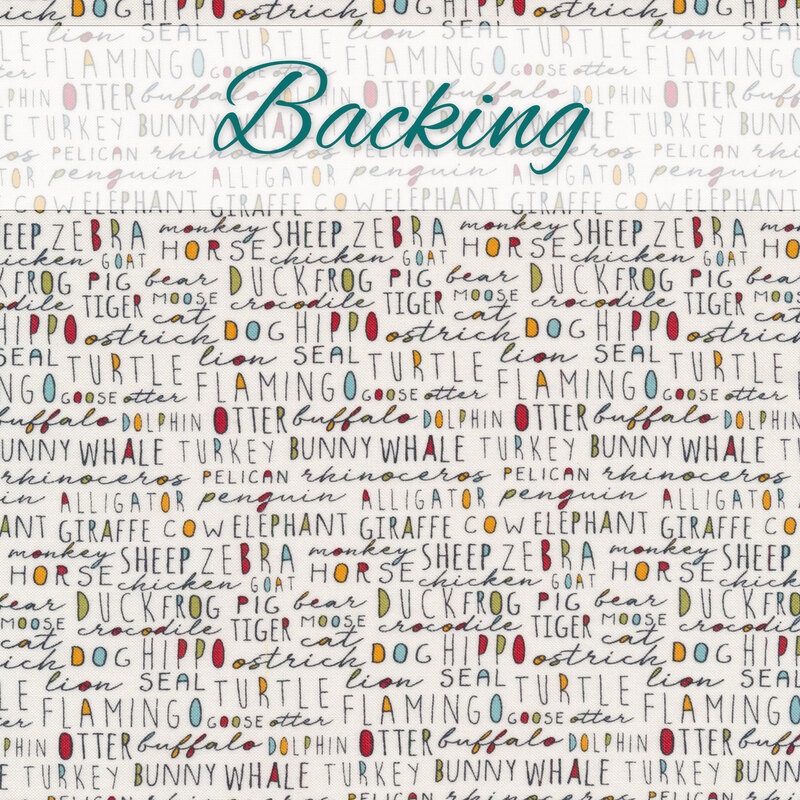 Home & Away Quilt Kit - Animal Crackers Backing 4 Yards
This is the coordinating backing for the Home & Away - Animal Crackers quilt kit!

Backing measures 4 yards – enough for both of the quilts in the Home & Away Kit!

Want the full KIT? Get it HERE!



$46.00
To order 1/2 yard, enter 0.5