Morning Star Hot Pad Pattern
Morning Star is a folded Star of David and is made easier with our new Half-Hexie Ruler. (Item PEP-208). This gorgeous hot pad is sure to add a special touch to your kitchen decor!
One interfacing template is included with the pattern - get extras in the add-ons below.
The pattern offers the option to make an 8" round, hexagon, or square hot pad.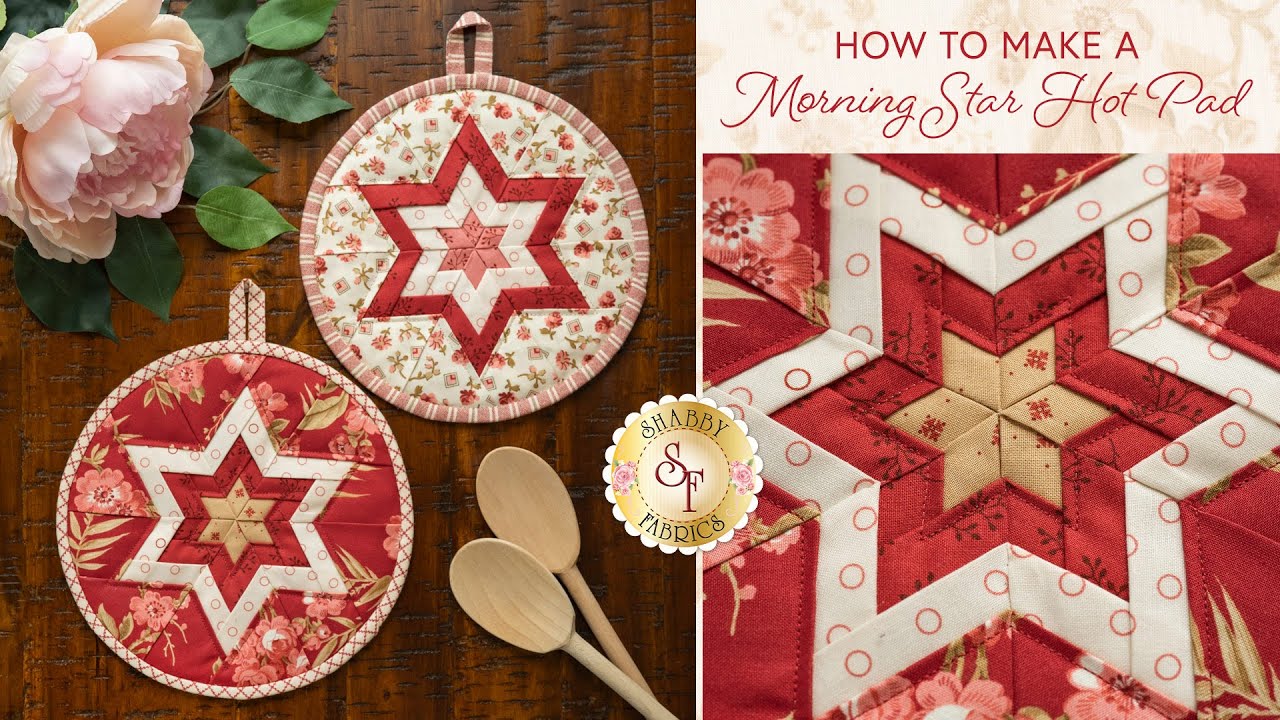 Reg.
$12.00
Sale
(Loyalty members earn $0.36)
You Save
$12.00

(Loyalty members earn $0.36)
To order 1/2 yard, enter 0.5