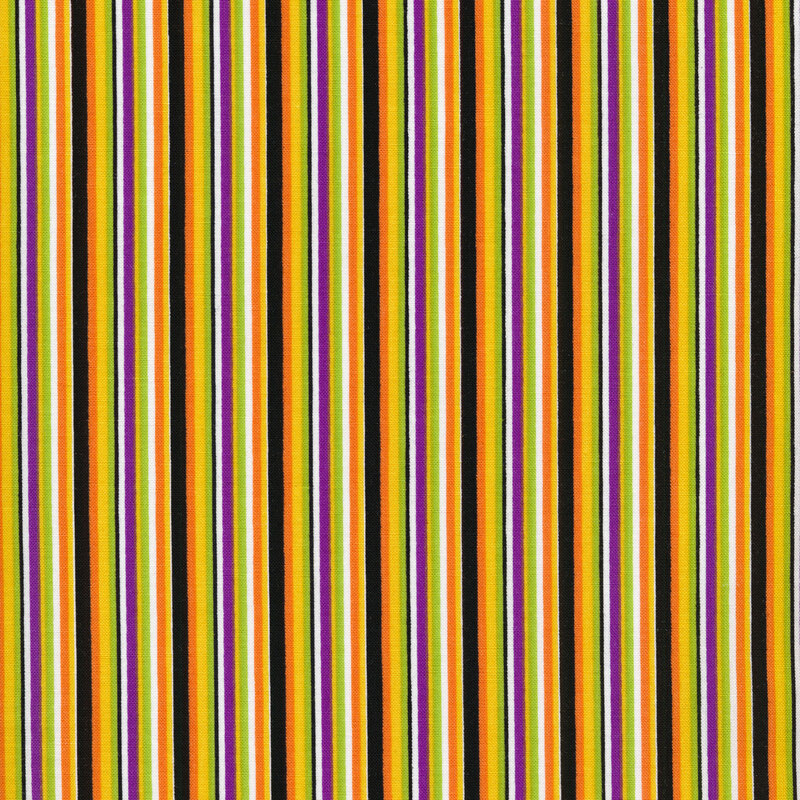 Gnomes Night Out 24668-10 by Northcott Fabrics
Gnomes Night Out by Northcott Fabrics is an adorable Halloween fabric collection. This colorful striped fabric will add some interesting accents to your next Halloween creation!
Please Note: these stripes run the length of the fabric.
Width: 43" / 44"
Material: 100% cotton
Swatch Size: 8" x 8"
$12.70
To order 1/2 yard, enter 0.5