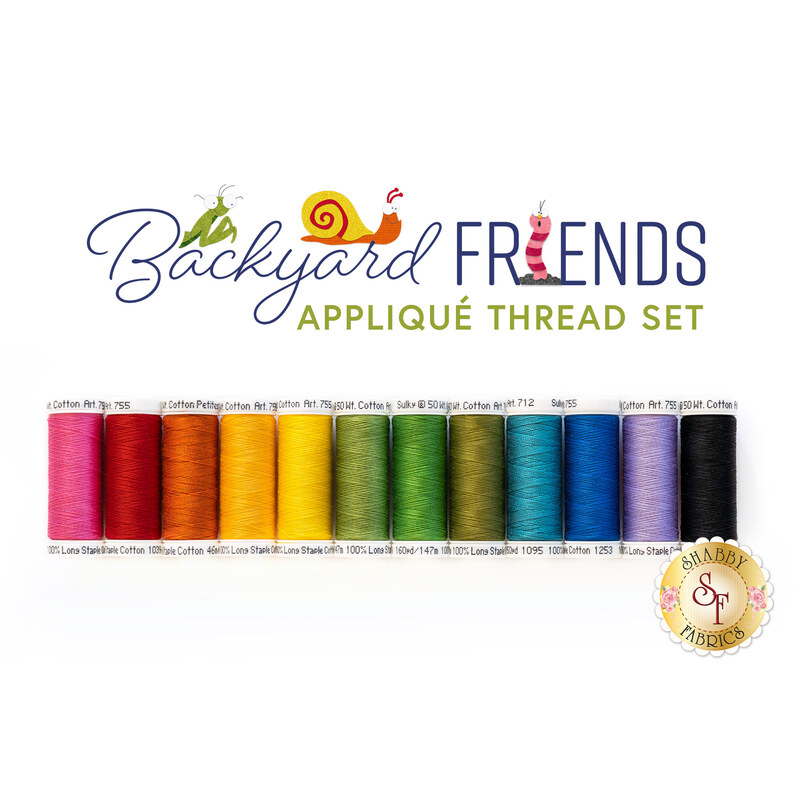 Backyard Friends Quilt Kit - Appliqué Thread Set - RESERVE
THIS IS A RESERVE PRODUCT THAT WILL SHIP WHEN READY IN NOVEMBER/DECEMBER 2021
This is the coordinating 12pc Applique Thread Set for the Backyard Friends Quilt Kit Reserve! This thread set is perfect for stitching down applique shapes.
The cost of the thread set is $35.40 ($5.00 will be charged now, and the remaining balance of $30.40 plus shipping will be charged when the kit ships in November/December 2021).
Thread Set Includes: Twelve (12) Sulky 50wt Cotton Threads (Colors: 567, 1005, 1039, 1095, 1109, 1124, 1156, 1177, 1253, 1296, 1825, 1833)
If you would like to purchase the Kit, click HERE!
Please Note: Reserve fees are non-transferable, non-refundable, and do not count towards the $75 free U.S. shipping.
$5.00
To order 1/2 yard, enter 0.5