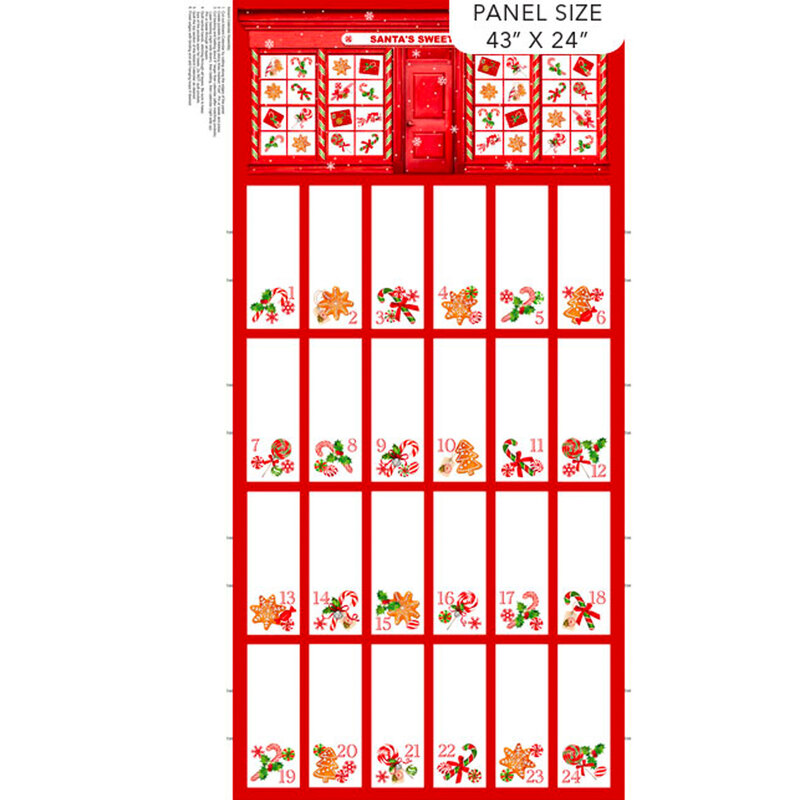 Peppermint Candy DP24621-24 by Northcott Fabrics
Peppermint Candy is a retro Christmas themed collection by Northcott Fabrics. This fabric is digitally printed, giving it brighter, more vibrant colors and beautiful detail not available in traditional, screen-printed fabrics. This magical Christmas panel features an advent Calendar so everyone can count down the days when Old Saint Nick comes to town! This panel measures approximately 24" x 43".
Panel: approximately 24" x 43"
Material: 100% cotton
Expected Arrival is June 2022.