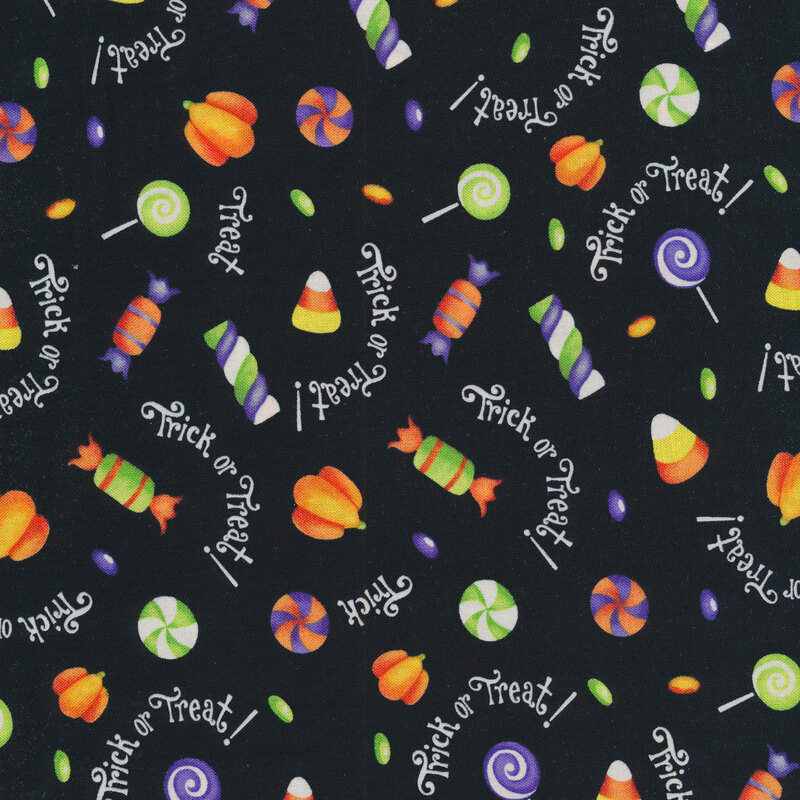 Boo! Glow In The Dark 252G-93 Multi by Henry Glass Fabrics
Boo! Glow In The Dark by Delphine Cubitt for Henry Glass Fabrics is an adorable Halloween collection featuring glow in the dark prints! This delightful fabric features Halloween candy, pumpkins, and the phrase "Trick or Treat" tossed about on a black background! Grab this fun glow in the dark Halloween fabric by the yard for your next quilt or DIY project!
Width: 43" / 44"
Material: 100% cotton
Swatch Size: 8" x 8"
$13.75
To order 1/2 yard, enter 0.5